Among the many traditions of Halloween, a good ol' fashion horror film is a must. With the ghoulish holiday right around the corner, a list of the perfect Halloween horror films is in order. Grab some friends (or a boo), some popcorn and check out these creepy thrills- if you dare.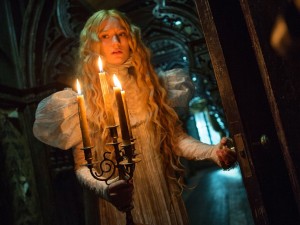 Crimson Peak
Release Date: Thu. Oct. 15
Famous for his visually stunning movies, Guillermo del Toro directs this over-the-top gothic thriller. After falling in love with Sir Thomas Sharpe, Edith Cushing marries him and moves in with him and his cold sister in their extravagant, but eerie mansion. Her move spawns a series of horrifying events that causes Edith to second guess her choice- but it may be too late. Although not the most highly rated movie in theatres, Crimson Peak is still a fun movie to see in honor of the 31st.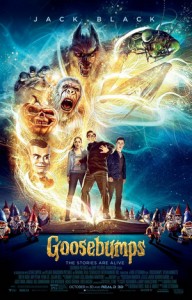 Goosebumps
Release Date: Thu. Oct. 15
Certainly not the most terrifying movie (it stars Jack Black, for Pete's sake), Goosebumps can serve as a bout of nostalgia for anyone who's grown up on R.L. Stine's classic series. The 3D live-action and computer animated horror comedy centers around teen Zach Cooper and his strange new neighbors, Hannah and her mysterious author of a father, "Mr. Shivers." After accidentally releasing demons from books onto their quiet town, Zach, his friend Champ, Hannah and Mr. Shivers must retrieve them and put them back where they came from.
Scouts Guide to the Zombie Apocalypse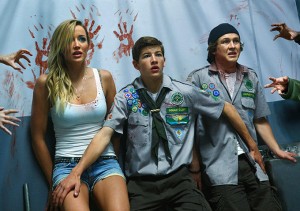 Release Date: Fri. Oct. 30
Starring some fresh faces, Scouts Guide to the Zombie Apocalypse surrounds three scouts who, on the eve of their last camp-out, have to save their town from a zombie outbreak. This campy thriller comedy is perfect for the movie goer who doesn't want to be stricken with horror, but still wants to jump out their seat.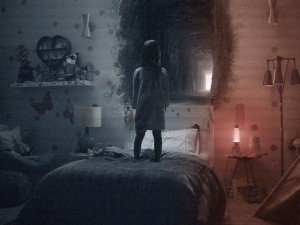 Paranormal Activity: The Ghost Dimension
Release Date: Fri. Oct. 23
In the sixth and final instalment in the Paranormal Activity series, another final piece of the paranormal puzzle is revealed when another family uses video recordings to uncover the strange happenings in their house and to their children. The film boasts that demonic force that's haunted the ancestors of a witch coven will finally be revealed in its totality. Even though it may be a tad overwrought, the series always proves perfect for some screams and jumps in the theatre.