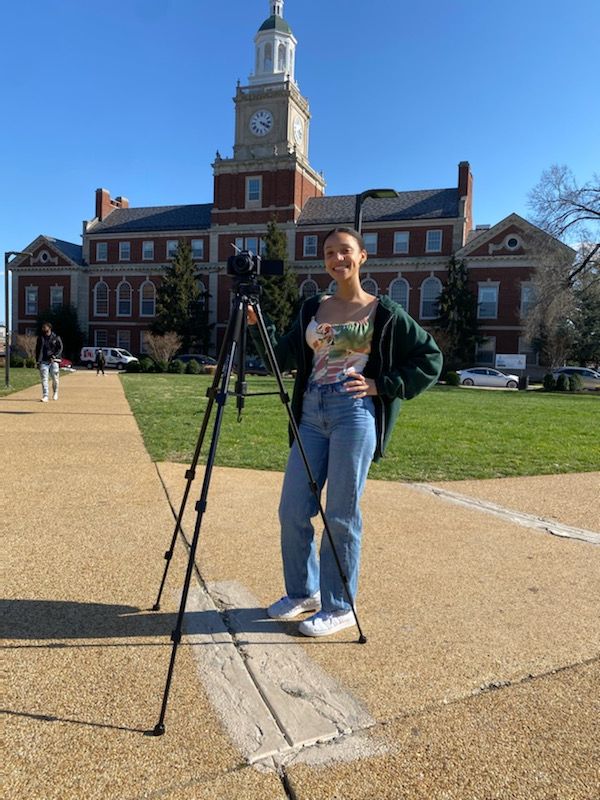 Senior television and film major Leah Dawson has taken social media by storm with her viral TikTok page, @fitcamhu, that documents fashion at Howard University.
The page Fitcamhu has amassed over 11,000 views on each video, the most viral TikTok receiving over 1.9 million views.
"I eventually thought it would be viral but was not expecting it to get consistently viral" stated Dawson.
Dawson started Fitcamhu after stumbling across the 'What are people wearing in New York?' TikTok trend. The street-style interview trend began with US-based photographer and fashion creator, Linoya Friedman. Friedman hoped to candidly "spotlight fashion looks across the streets of cities like New York and LA," using social media.
As the trend became increasingly popular, college students across the country adopted it on TikTok, aiming to document fashion at their universities. 
Fashion is a pivotal part of the HBCU experience. While most may assume college students opt for athleisure, HBCU students make the Yard their runway. 
"HBCU fashion is different from the fashion at predominately white institutions because we have 'pop-out' culture,"  Dawson explains. 
'Pop-out' culture is a term used to describe the way in which HBCU students show up and out for every occasion. A 'pop-out' means fashionably putting your best foot forward.
Historically Black colleges serve as a melting pot for Black students. 'Popping-out' culture is one of the many ways students express themselves and where they come from on campus.
Pop-out culture isn't solely about what you wear—it's about how you wear it. Whether it's a rare Telfars, the newest Yeezy's, vintage jewelry, or diverse fabrics, HBCU fashion proves it's not about what you wear. It's how you wear it. Pop-out culture isn't simply about being the best dressed, it's about showcasing confidence and versatility through individualized style. 
"I'm excited for everyone who doesn't go to Howard to understand our culture around homecoming through Fitcamhu," Dawson explains eagerly.
"These are Howard fits. This is their fashion."

—Leah Dawson
Dawson has made it her mission to center the versatility and confidence Howard students have in relation to their style. Dawson makes it a point to spotlight Howard designers like sophomore Fezeka Barnes. Barnes owns FezekaWear, a brand that specializes in handmade crochet tops, swimwear, and accessories.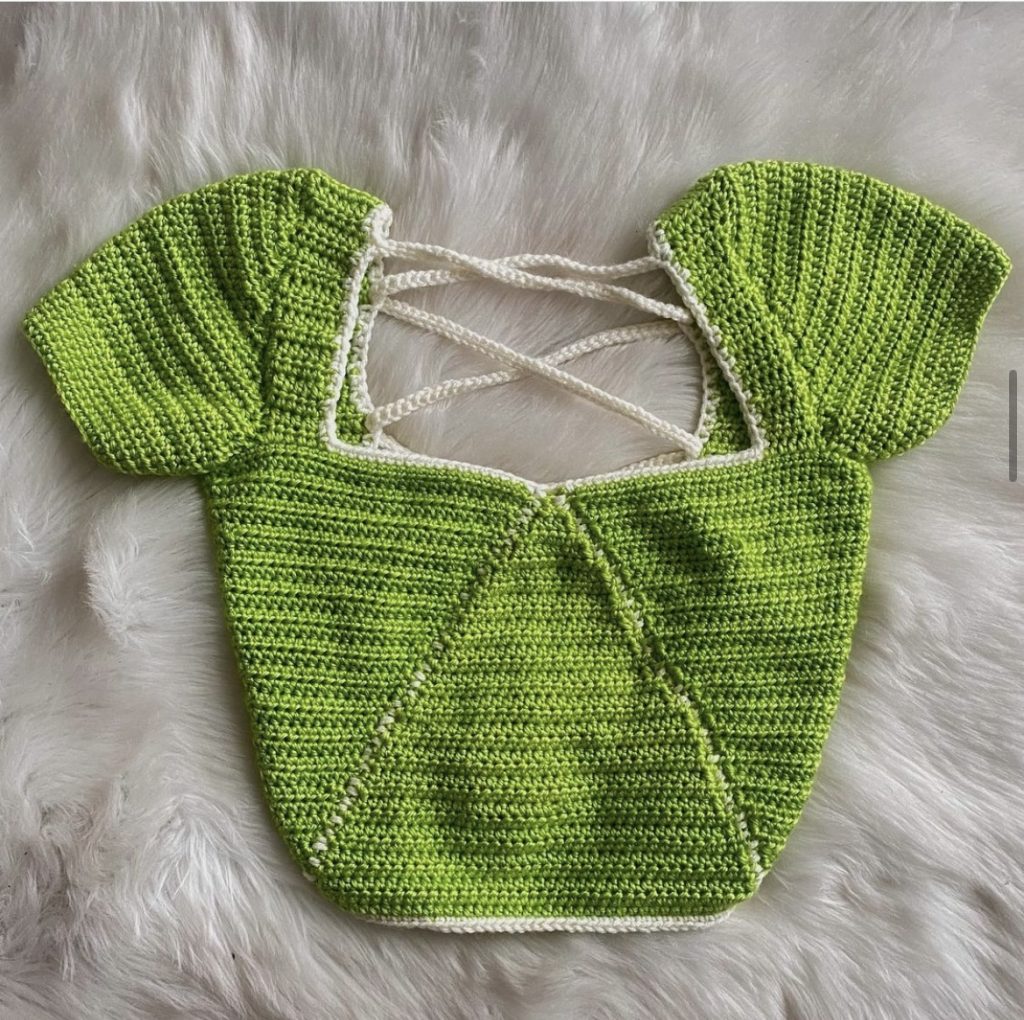 Dawson has also collaborated with campus organizations to showcase how HBCU students use fashion to represent different cultural backgrounds.
"One of my favorite videos was with the African Student Association (ASA), it was super last minute, random, and not planned," she states eagerly.
During ASA week in Feb., Dawson had the pleasure of documenting traditional African attire on "African Takeover Day." Howard students hail from across the diaspora and Dawson felt this was the perfect opportunity to showcase how diverse HBCU fashion can truly be.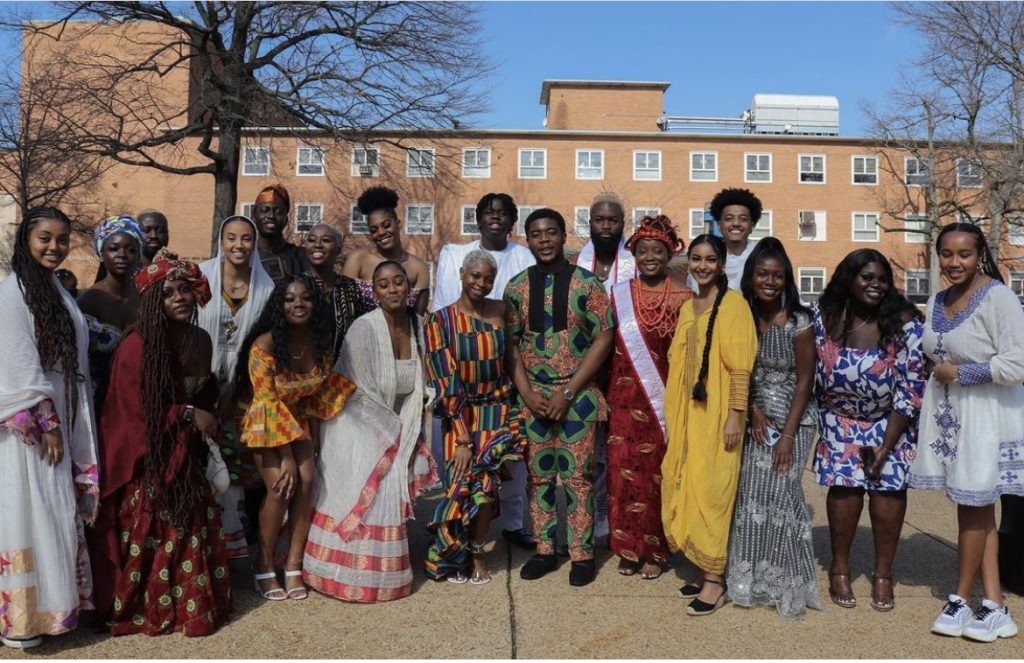 Oct. 15 will commemorate the first fully in-person Howard Homecoming in two years. Homecoming season is the ultimate test in HBCU fashion. Dawson is eager to capture the outfits on Fitcamhu.
Though the future of Fitcamhu is uncertain, people have suggested expanding Fitcamhu to other HBCUs across the country. As a graduating senior, Dawson hopes Fitcamhu continues after she graduates. Dawson is still exploring various possibilities for Fitcamhu in the future.
"Fitcam may become a universe in the future," she states with uncertainty.
For more information about Fitcamhu, visit @fitcamhu on Tiktok and Instagram.