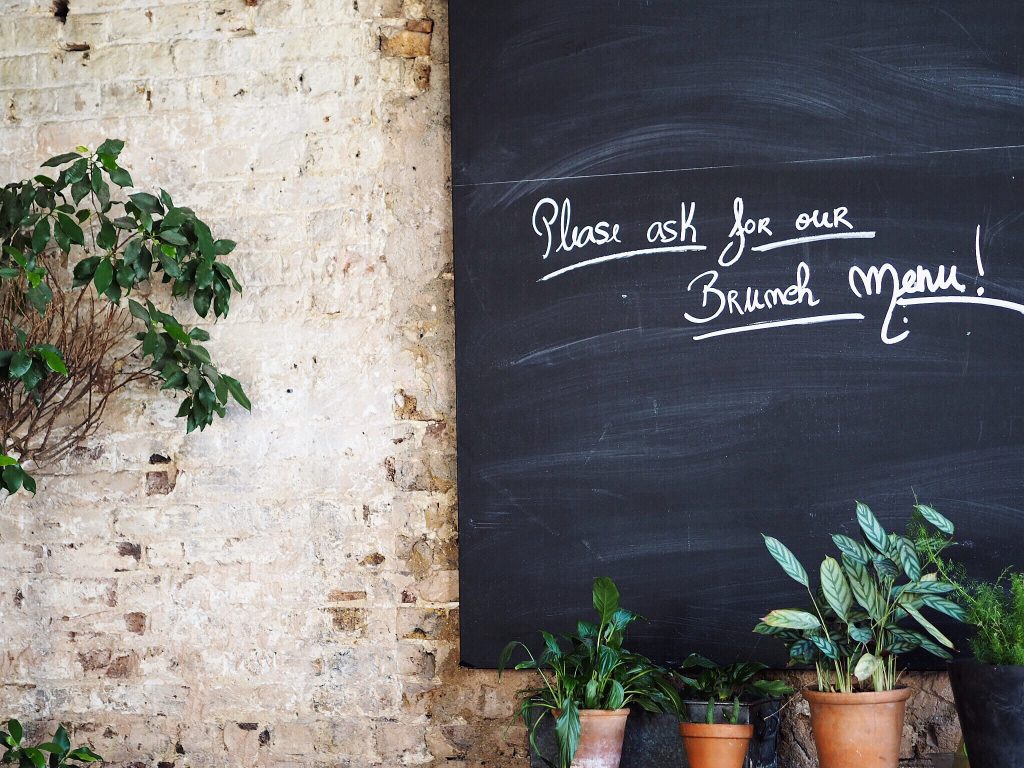 If you have ever been to Washington, D.C., you would know that Washingtonians take brunch very seriously. If you went to Howard University, you would know that brunch is a huge staple in Howard culture. Despite brunch being such a big staple in Chocolate City, there may have been multiple cases of racial and disability discrimination at some of your favorite brunch spots. Keep reading to see if your favorite is on this list.
Kinship D.C.
On August 20, 2022, Renae (@simplyrenae) posted a Tik Tok video of her sister, Klyn, protesting outside of Kinship D.C.. Kinship D.C., also referred to as Kinship, is an upscale restaurant in the Howard/Shaw area. Despite it being in a highly Black populated area, the restaurant owner, Eric Ziebold, has been accused of calling Kyln, who was a former employee, a racial slur four times. In Renae's Tik Tok video, Klyn was seen protesting in front of the restaurant, holding a sign stating, "THE OWNER OF KINSHIP ERIC ZIEBOLD CALLED SAID THE WORDS STUPID NI–ER TO ME FOUR (4) TIMES!!" Kinship D.C. has yet to issue a statement about the ordeal; however, their Instagram page has been deactivated since the accusations.
A League of Her Own & Pitchers D.C.
According to D.C.ist.com, on July 2, 2022, Shruti Rajkumar, a woman with a physical disability and who uses a power chair, went out with friends to take in D.C. nightlife. One of her friends suggested going to what they describe as a "d*ke bar," A League of Her Own, and Rajkumar was excited to go. The entrance to A League of Her OWn (ALOHO) is through an inaccessible basement, which caused Rajkumar and her friends to be forced to use an alternate entrance. The accessible entrance was available from the street, and required the group to enter into Pitchers D.C., a bar that shares the same building as ALOHO. Once in Pichers D.C., Rajkumar and her friends attempted to access the dancefloor on the third-floor; however, security stated due to Rajkumar's power chair, she could not enjoy the dancefloor as it was not wheelchair accessible. Three days following the incident, ALOHO and Pitcher D.C. issued an apology on Instagram.
Nellie's Sports Bar
In June 2021, Nellie's Sports Bar, mostly referred to as Nellie's, was the next D.C. restaurant/bar to have a racial discriminatory incident. On July 13, 2021, @Ms_TayTae on Twitter, posted a video of the Nellie's security staff dragging a Black woman, Keisha Young, down a staircase by her hair.
The tweet states:
The same day, protestors rallied in front of the sports bar to promote the boycotting of the bar. Following the upload of the tweet and video, the security staff involved in the assault were terminated and Young hired a legal team to sue Nellie's.
Although most of these bars and restaurants are marketed as gay bars and restaurants, they have proven to not be inclusive to Black, brown, and handicapped patrons. Many question how bars like Nellie's and ALOHO can promote themselves as gay bars if they cannot cater to all queer people regardless of race and/or disabilities. Others argue that the discrimination Kinship, ALOHO, and Nellie's exercised is a product of the continuous gentrification in D.C., especially the Howard/Shaw area. What do you make of these allegations? If one these restaurants are your favorite, will you still go?