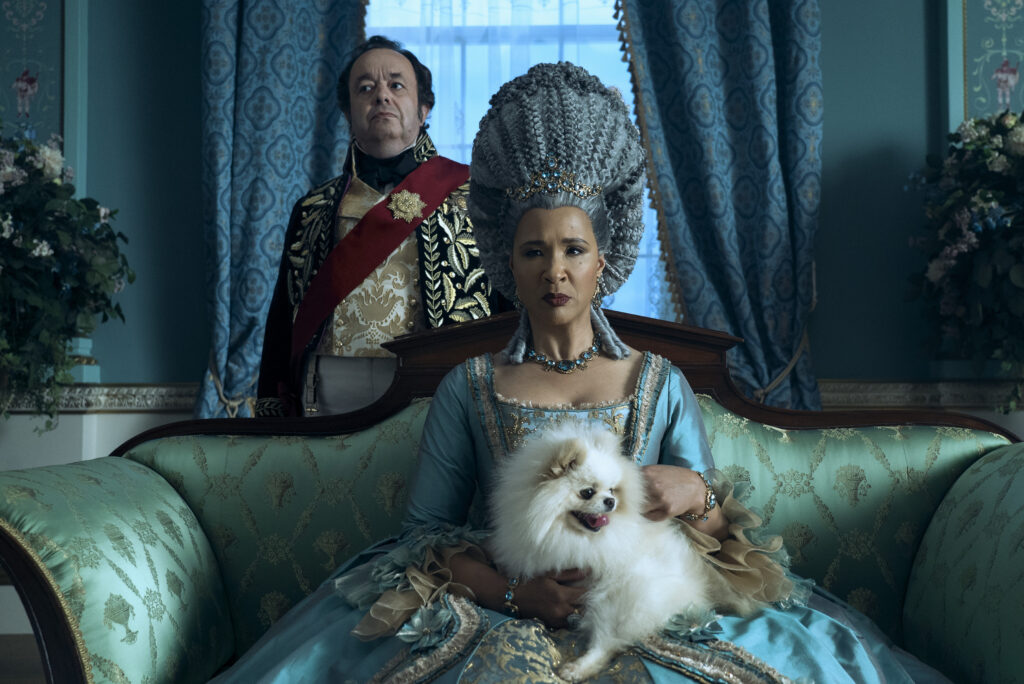 Fans everywhere were tuned in for the Netflix original "Bridgerton" with over 600 million hours viewed, quickly making it one of the streaming platform's most-watched shows ever. As a result, showrunner and creator Shonda Rhimes is expanding the Bridgerton-verse with a prequel spin-off, "Queen Charlotte: A Bridgerton Story."
Shondaland, Rhimes' production company, and Netflix held a global fan event that featured a Q&A panel discussion with the cast, and never before seen clips of the limited series. Following the initial announcement of the series in Sept. 2022, viewer response and anticipation have made it increasingly possible that this could be the series to save Netflix from decline. 
Not only was Rhimes in attendance, via Zoom, but so were a few of the show's main characters of the series including India Amarteifio (Young Queen Charlotte), Corey Mylchreest (Young King George), and Arsema Thomas (Young Agatha Danbury); in addition to Golda Rosheuvel (Queen Charlotte), Adjoa Andoh (Lady Agatha Danbury), and Ruth Gemmell (Lady Violet Bridgerton), as they return to their roles.
Moderated by U.K. journalist Gena-mour Barrett, the cast and Rhimes had the opportunity to answer questions about the upcoming six-episode series–including dishing the behind-the-scenes scoop on how they prepared for the role, the filming experience, and how this show will contribute to the Bridgerton-verse.
"You get to see how the stories from the past educate the stories in the future. You get to see the growth," Rhimes said. "Romance stories don't include women of a certain age in this genre."
Mylchrest, after fans saw the sneak peek, emphasized the foundation of Young Queen Charlotte and King George's initial meeting. Both characters try to get out of the marriage, although Amarteifio's character may have appeared more outright. "George is a little more subtle," he said. "But they're both trying to do that."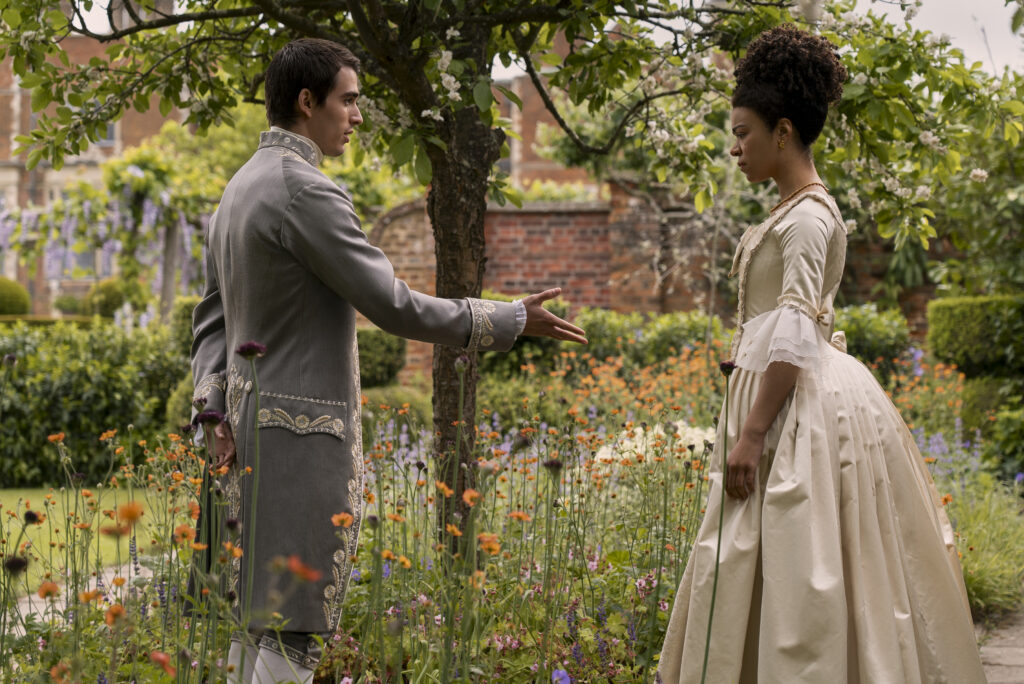 The panel goes on to hear from returning characters Rosheuvel, Andoh, and Gemmell as well as some exciting news in the Bridgerton-verse. 
Andoh and Rosheuvel both share their experiences working with their younger selves on set and behind the scenes, describing it as an honor.
Rosheuvel also announced the nationally beloved "The Queen's Ball: A Bridgerton Experience" will be arriving in New York City after previous showings in Washington D.C, Los Angeles, and other popular cities. The news received roaring applause from the in-person audience.  
Subscribers of Netflix can binge-watch the first two seasons of the original series now and anticipate the prequel spin-off on May 4.