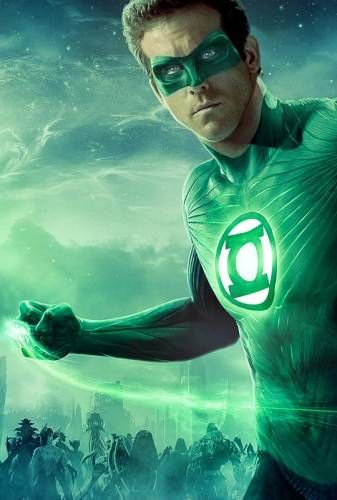 It is no surprise that next summer both DC Comics and Marvel Studios plan to release two more superhero movies, "Green Lantern" and "Thor," based on the success of the burgeoning genre. "The Dark Knight," DC's latest Batman film demolished box office records previously set by "Spiderman 3," earning $158 million on opening weekend. To this date Marvel Studios' latest, "Iron Man 2," has earned an estimated $312 million in revenue.
However, "Green Lantern" and "Thor" are not your standard superhero fare. "Green Lantern" is DC Comic's answer to Star Wars with enough planets and alien life forms to make you forget about the guy in spandex. Thor, on the other hand, is a fresh take on Norse mythology complete with gods, monsters and war hammers. Despite their differences, they will be pitted against one another for summertime superhero supremacy come 2011.
"Green Lantern" is the story of Hal Jordan, a brash, young test pilot suddenly gifted with a ring that gives him amazing powers. The movie is set for release on June 17t, 2011. "Green Lantern" stars Rya
n Reynolds fresh of his appointment as one of People magazine's "Sexiest Men Alive."
To recreate the expansive Green Lantern universe director Marc Guggenheim had to rely heavily on CGI, or computer-generated imagery. Primarily based in space, "Green Lantern" features a colorful cast of aliens, both good and evil. The movie will take viewers through a variety of locales including Oa, the base of the illustrious Green Lantern Corps.
The trailer debuted last month appearing before "Harry Potter: Deathly Hollows: Part 1" which opened on November 19th. Thus far the trailer has received mixed reviews. Green Lantern" also stars Blake Lively as Carol Ferris, heir to an aircraft corporation and Jordan's love interest. Tim Robbins, Peter Sarsggard and Angela Bassett also star alongside Marc Strong, who plays the mentor destined to turn villain, Sinestro. In upcoming sequels, Lively is expected to make the transformation from love interest to the villainous Star Sapphire, one of Green Lantern's arch-rivals.
DC is poised to make 2011 a year to remember for Green Lantern fans. Aside from the movie, "Green Lantern: The Animated Series" will also make its debut on Cartoon Network. In addition, Warner Bros. will re-release last year's animated feature "Green Lantern: First Flight" followed by "Green Lantern: Emerald Knights," another animated feature.
Of course, Marvel could not stand by as a DC character became the commercial darling of the summer. After the success of "Iron Man 2," Marvel Studios is set to release "Thor" as the next installment on the road to the highly anticipated "and Thor.
"Thor" is Marvel's adaptation of the tale of the Norse god of thunder. Despite being one of Marvel's longest standing characters, Thor has received relatively little mainstream success. "Thor" stars Chris Hemsworth as a hammer-wielding warrior exiled onto Earth and tasked with protecting the human race.
"Thor" also has a star-studded cast. Natalie Portman stars as Jane Foster, Thor's mortal love interest, and Anthony Hopkins takes on the role of Odin, Thor's father.
It is still too early to tell if either movie will attain the critical or commercial success of its predecessors, but with top stars, amazing effects and a built-in fan base, chances are they will make moviegoers forget all about "The Dark Knight."