Sundays are the most special days of the week for football fans. Most people can be found sitting on their couches with their eyes glued to the television. Like most athletes, Football players are mainly recognized for their work on the field and nothing more. Outside of the game, players make money through their name and fans' support. Today, many players show their talent off the field by putting down their helmets to pick up microphones. Some of the most well-known football players are trying their hand in the music world.
Antone Exum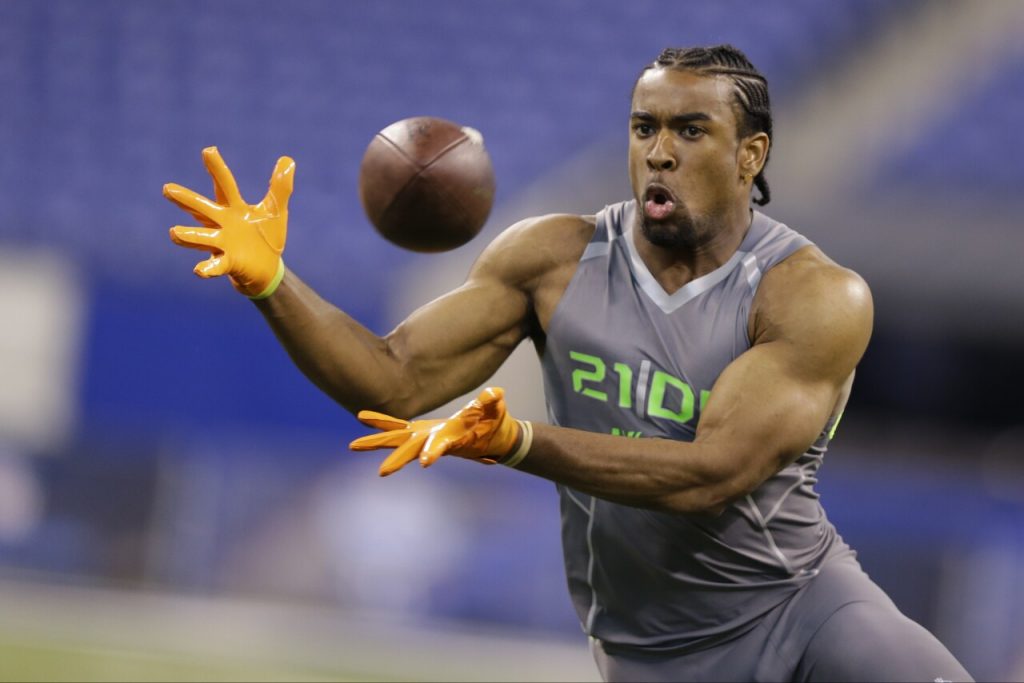 Antone Exum courtesy of Michael Conroy/AP
Former NFL player, Antone Exum, got his start playing football at Virginia Tech and was drafted to the Minnesota Vikings in 2014. In 2019, he played his last NFL game with the 49ers. Exum's sports influence came heavily from his family. His father, Antone Exum Sr., was a basketball coach and his sister, Alexis Exum, played tennis. He began writing music and poetry in grade school and connected with his producer, Erik Samkopf, at the end of 2019. Samkopf is a Norwegian producer who is also known for working with Pen Gutt, a Norwegian rapper.
"We met through the web at the end of 2019," Samkopf said. "I was a little skeptical at first, I didn't know who this guy was, but then he sent me some tracks that I really liked…"
Exum decided to focus on his rap career after flatlining during a routine heart procedure on July 10, 2020. Him and Samkopf began to work on Exum's debut album, Xardinal Coffee, that same year. The album's name came from his days meditating in his mother's backyard while listening to cardinals chirping. He liked the chirping and sounds of nature to a cup of coffee, providing him with fuel for the rest of his day.
Exum is currently on his first tour with Alex G, Snarls and Big Thief. It kicked off in September in Cleveland, Ohio, and will finish in December in New York.
"At the beginning [of the tour], I had like, more nerves involved… I don't mind nerves because I don't polarize feelings for the most part, so I really love having something that gets that flowing in me," he told The Undefeated.
The former football player has no problem tapping into his creative side, expressing a deep desire to make music, produce, direct movies, music videos, television shows and more. He even plans on creating his own religion, Ückean.
Le'Veon Bell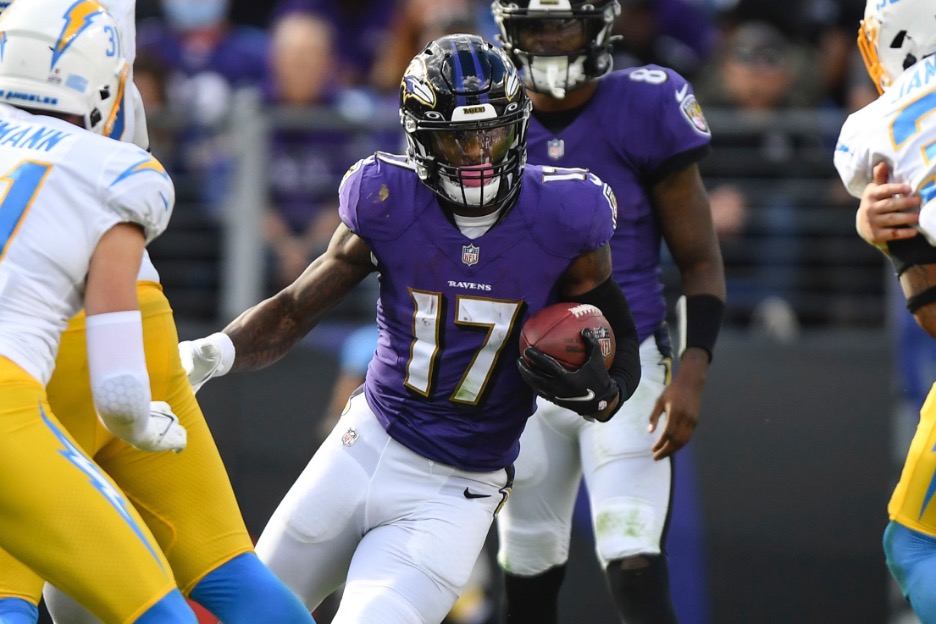 Le'Veon Bell courtesy of AP Photo/Terrance Williams
Le'Veon Bell got his start playing football at Michigan State University, much later than your average NFL star. In 2013, he was drafted to the Pittsburgh Steelers. He then went on to play for the New York Jets in 2019, Kansas City Chiefs in 2020 and the Baltimore Ravens in 2021. In 2017, Bell showed that his talent extends outside of the field.
He released his debut album, Post Interview, in 2017 under his rap name "Juice." He dropped his first music video for his song, Machine, that same year. One of his most discussed songs was Shrimp Bayless. The song was a diss track against former ESPN commentator, Skip Bayless. Bayless is known for making comments about Bell that are less than favorable. In the song, Bell expresses that he feels Bayless says "whatever for ratings."
The Ravens cut Bell in November for struggling in five games with the team. Maybe this will give him more time to focus on his music career.
"I think the Ravens made a good choice cutting Bell," said Raven's fan, Erik Stevens. "I honestly did not want to see him embarrass himself anymore, so maybe he should just focus on music from now on."
Deion Sanders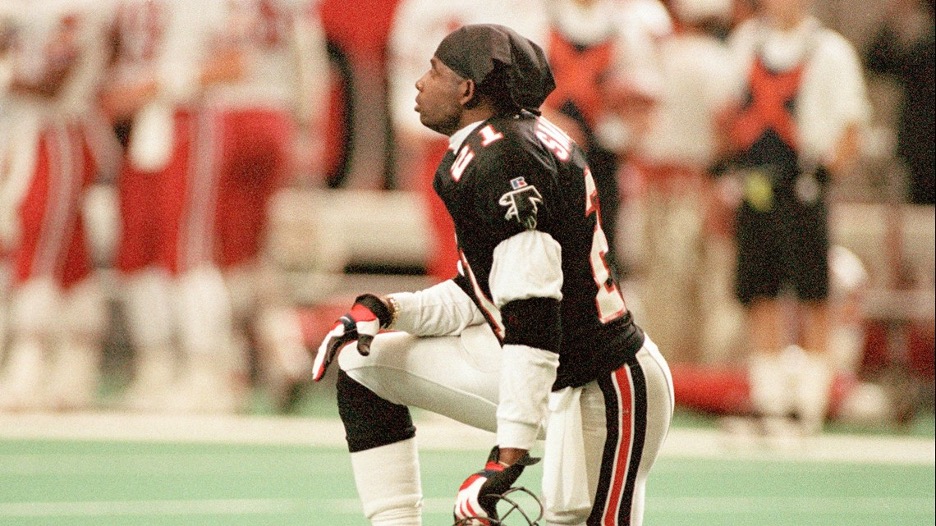 Deion Sanders courtesy of AP Photo/Ric Feld
Deion Sanders is known as one of the greatest football players of all time. He played 14 NFL seasons for the Atlanta Falcons, San Francisco 49ers, Dallas Cowboys, Washington Redskins and Baltimore Ravens. He is yet another famous athlete who has had his hand in making music. Sanders released his debut album, Prime Time, back in 1994. He then released another album in 2005 titled The Encore Remix.
"It was so weird to see Deion Sanders releasing music, but I loved it. I feel like he has already done so much, so it is not a shocker that he decided to dip into the world of music," said LaQuita Jones, 49ers fan.
Sanders is now the head football coach for Jackson State University. He uses his talents to instill passion and greatness into the players and his sons.
Troy Aikman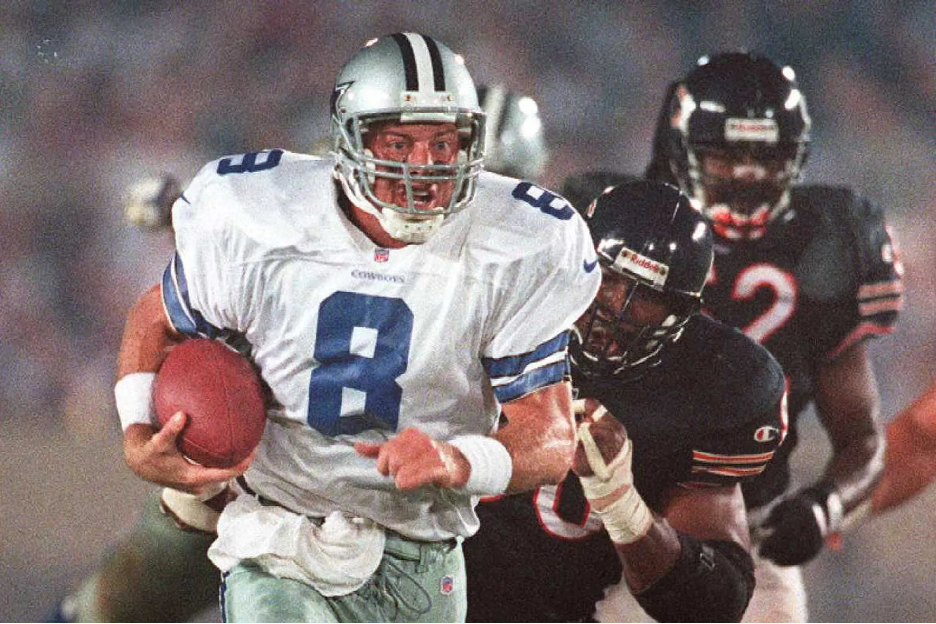 Troy Aikman courtesy of Tim Zielenbach/AFP via Getty Images
Troy Aikman played in the NFL for 12 seasons with the Dallas Cowboys. He played college football at both UCLA and the University of Oklahoma. Aikman was drafted in 1989 but went to record country music in 1996. He recorded the album, Everybody Wants to be a Cowboy, with a few of his teammates. This year, Aikman put together a music festival called "Highway to Henryetta." The festival's goal is to help his hometown, Henryetta, Okla. The town has a population of approximately 6,000, but it is expected that the festival will bring a crowd of 20,000 people. Aikman was able to get country music star Blake Shelton to headline and has even said fans might be able to expect a performance from him. Although he now sees his country album as embarrassing, it is clear that Aikman will do all he can to support his hometown.
Through their courage to take on new ventures, these former NFL players have been able to inspire their fans outside of the sport. These players prove that football not only prepares you physically, but also gives mental preparation to take on anything that an individual hopes to achieve.