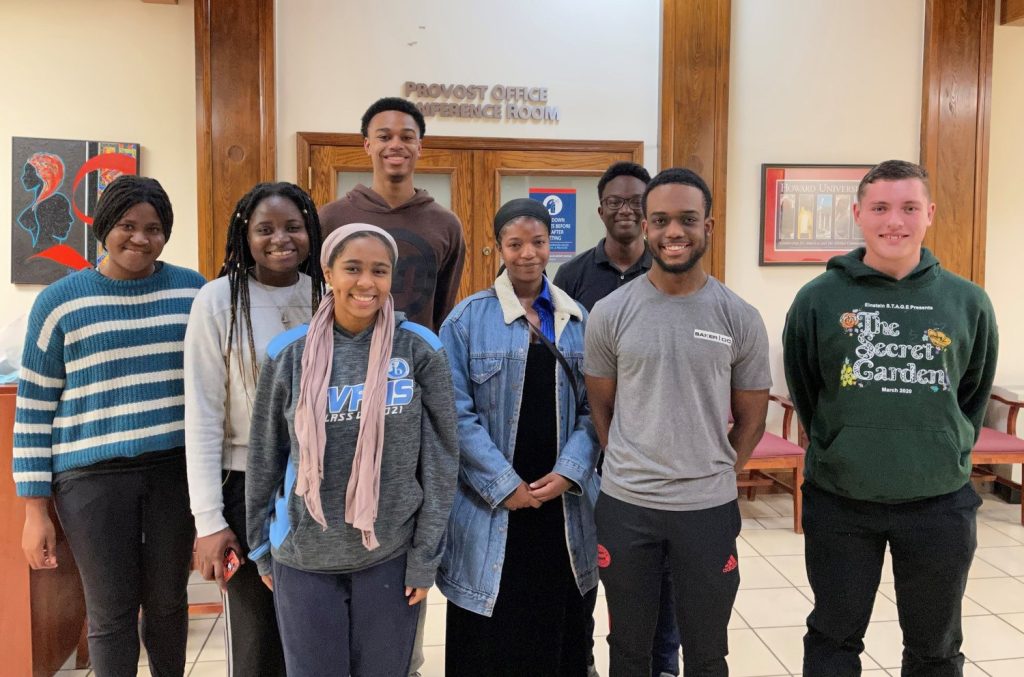 HU Bison Catholic is the student religious organization on campus that not only holds a weekly Mass service but also has many opportunities for students to come together and practice their religious faith.
Many may not know that Howard University has a Catholic Campus Ministry called, HU Bison Catholic. HU Bison Catholic is a student religious organization that strives to educate students on the Catholic faith, allows students to serve on the Executive Board, and create a space for Catholic students to gather and practice their faith. HU Bison Catholic is led through the Newman Ministry which connects students to a Catholic community on campus to assist students in continuing their faith beyond college.
Every Sunday at 5:30 p.m., Father Robert Boxie holds confessionals in The Carnegie Building then promptly begins Mass at 6:00 p.m. In the fall of 2020, Father Boxie became the Howard University Catholic Priest Chaplin after serving as a Parish Priest at St. Joseph Catholic Church in Largo, Maryland.
HU Bison Catholic holds weekly events in addition to weekly mass to assist students in being involved within the Catholic faith. On Tuesdays at 7:30 p.m. HU Bison Catholic hosts a Women's Bible Study in Room 211 in Douglass Hall.
Then, every Thursday, fellowship is held in Douglass Hall in the student lounge at 7:00 p.m. Fellowship is a time when Father Boxie leads a discussion about prayer with the students. This allows for a space where students can provide insight and are able to relate prayer to their everyday lives. HU Bison Catholic always provides food following mass, Bible study, and fellowship. Additionally, you do not need to be Catholic to be a part of HU Bison Catholic. Everyone is welcome.
There is much room for participation within HU Bison Catholic as you are able to participate in the celebration of mass as a sacristan, altar server, or lector. You are also able to join HU Bison Catholic's Music Ministry which allows students to sing or play an instrument to worship during Mass. According to Miles Lee, one of HU Bison Catholic's Vice Presidents, the organization is seeking to begin its Men's Workout Group on October 1st which will be held on Saturdays. More information is to come regarding the time and location in the coming weeks.
If you would like to learn more or get involved with HU Bison Catholic, you can join their GroupMe as that is their primary source of communication.