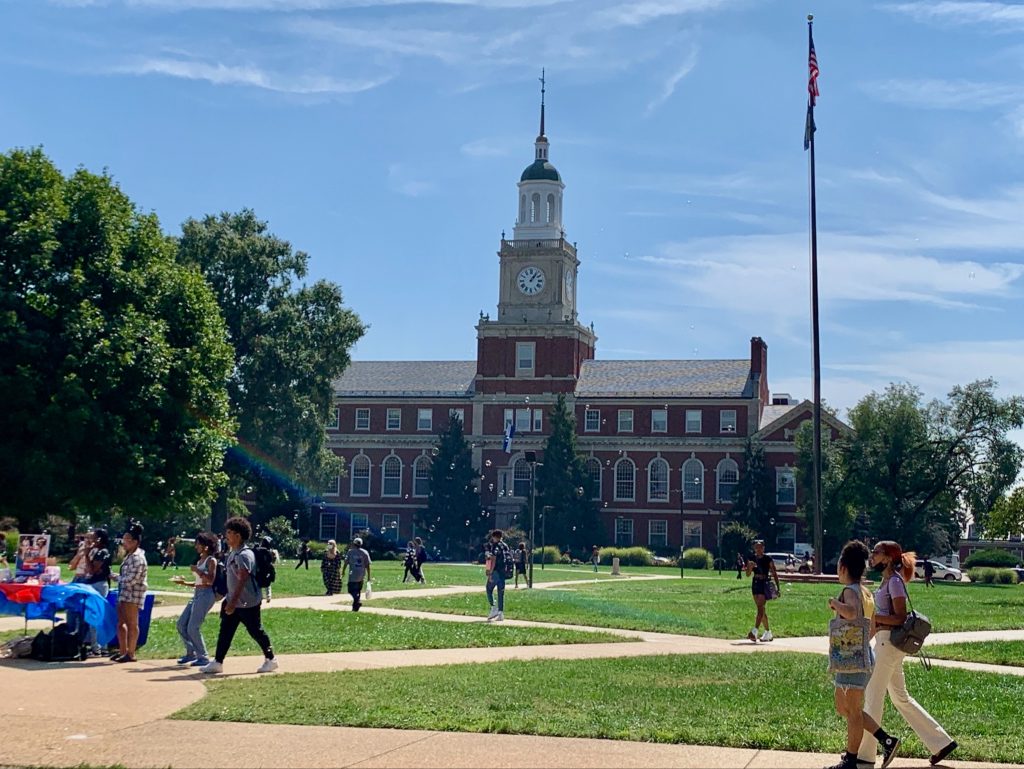 HBCUs have maintained a presence in pop culture for decades. Howard University's reputation as one of the most notable HBCUs has made the institution a major cultural influence on all things Black in the mainstream media.
However, the significance of this institution has evolved over time and we don't seem to possess the same influence in pop culture that we used to. It's difficult to distinguish if this change, similar to the others we've experienced, is yet another casualty of the world shutting down. Or, perhaps, our decline began way before that.
In order to examine the way our public identity has changed, we have to establish what it used to be. The same way rappers tell the stories of our community through their music, they also paint the picture of what it meant to be a Howard Bison. In 2007, Common rapped "she thought back to when she was at Howard and/ Dreams of doing scenes with Terrence Howard and/ Broadway plays and dancin' with Alv and them," in his song "Misunderstood".
That same ambitious archetype is described in The Game's 2012 song "Celebration." "She went to Howard, her head strong, her mamma tall, So her legs long/ She went to college and got her masters, now she bringing that bread home."
And I couldn't possibly write about name drops without mentioning rapper Drake's, which has graced almost every Howard woman's Instagram caption since his song "Make Me Proud" was released in 2011. "Sound so smart like you graduated college/ Like you went to Yale, but you probably went to Howard, knowing you."
Clearly, rappers held Howard, or at least its women, in high regard. Enough so that it had become tradition for them to attend our Homecoming, making the HU campus a mandatory stop on a rapper's rise to fame. And it's been that way since, former student, Sean Combs a.k.a P. Diddy orchestrated the Notorious B.I.G.'s Homecoming performance in 1993, effectively jumpstarting the buzz around his music outside of New York. Howard's contribution to the career of one of the most critically acclaimed rappers only further proves that we did indeed hold an important role in the progression of pop culture at one point.
But our impact extended beyond music during that time as well. An instance that comes to mind is Living Single, a 90s sitcom that followed the lives of six Black friends in Brooklyn. In this show, there are two characters, Khadijah James and Maxine Shaw, who were clearly written to be ambitious, career-focused Black women. When it came to their backstory, the writers of the show decided that it only made sense that these two women became friends during their matriculation at Howard University. The personalities of these characters aligned perfectly with what, at the time, was the public perception of the Howard identity: cultured, innovative Black excellence.
And while I don't doubt that The Mecca is still considered the ideal space for Black intellectuals, whether or not Howard has maintained consistent relevancy in pop culture is what I'm calling into question. Some students have taken it upon themselves to document the HU experience on social media, creating many viral moments on platforms such as TikTok. But it's a far cry from regularly seeing our memorabilia in TV shows and films; hearing our school's name being dropped in hit songs; or even having entire reality shows based on the Black collegiate experience, like College Hill.
I'm reminded of the mass excitement that ensued after Winston Duke's character in the film, Us, wore a Howard sweatshirt. How far have we fallen that simply seeing our gear in a movie, what used to be a cultural norm, now causes so much commotion?
Or perhaps it's simply our standards for representation that have fallen.