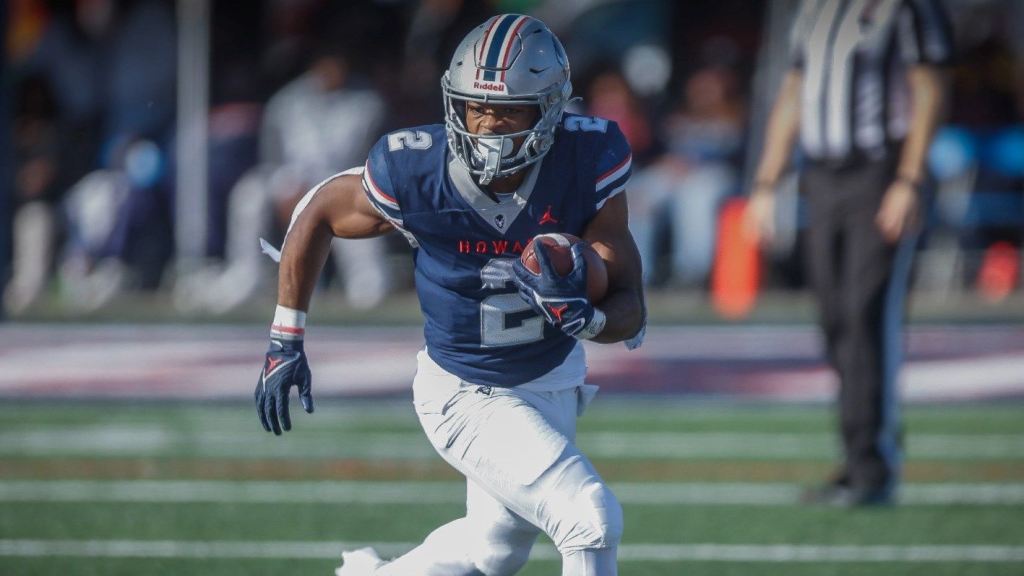 The Bison made their way back to Greene Stadium for the Senior Game against South Carolina State University and were able to walk away with a win, 28-14. The team was able to move on from their tough loss against North Carolina Central the week before on Nov. 5th.
The South Carolina State Bulldogs were able to score the first touchdown of the game, but the Bison quickly made up for it when third-year Running Back, Jarett Hunter scored from seven yards making the score 7-7. From there Hunter was able to have a Career Day racking up 192 all-purpose yards with three total TDs.
"The O-line opened up holes for me, Q [Quinton Williams] making good passes, everybody executing so we were able to get stuff done today."
Running Backs Eden James and Ian Wheeler were also able to make standout plays to support the offense. On the other side of the ball, freshman, Cameron Dyson made 12 tackles making the Bison defense a force to be reckoned with.
Many seniors were celebrated before the game for their contributions to the program. Greene Stadium was packed with family and friends to support their loved ones as they say their goodbye's to Howard football.
Tight End, Brennan Brown said, "I've been here for a minute, senior year comes fast, so it definitely felt good to come out here and get a win on senior day, especially for my other guys who aren't gonna be here with us next year."
The Bison will head back on the road to Baltimore to play Morgan State University as they close out the regular season and chase the MEAC Championship title. Head Coach, Larry Scott says the focus will be all on them as they prepare for that game.
"You can always get better, and that's the thing, it doesn't matter what week of the season you're in, you still gotta find ways to get better and that'll carry over into January, February, March, April, what are we doing to get better as we continue to build."