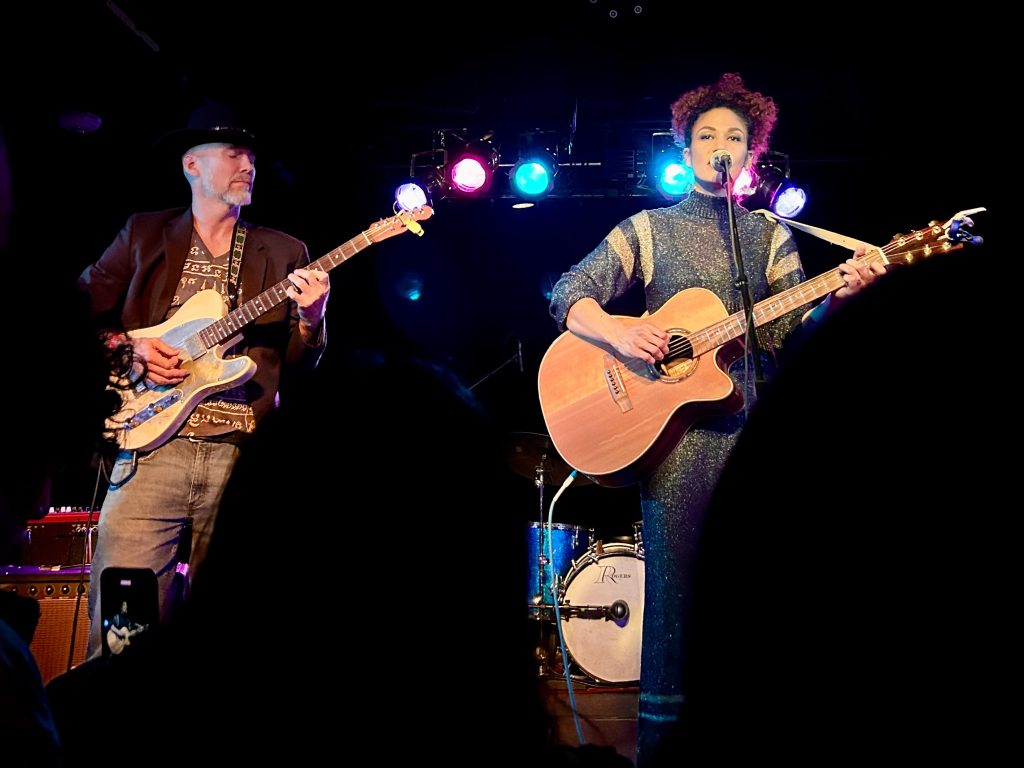 On the night of Nov. 17, anyone walking down 14th St could hear the smooth sounds of the 60s soul infused with the groovy melodies of 70s R&B emanating from the top floor of the Black Cat. Even though it was a Thursday, one would be mistaken to assume it was just a throwback night at the bar. Instead, Thee Sacred Souls were on stage transporting their audience to an era of music that many thought was long gone.
The night started with a long line of young music lovers waiting in 40-degree weather to be let into the venue. Eventually, we were let out of the cold and the acoustic melodies of Edy Blu and her accompanying guitarist, Peter, warmed us up for the headlining act. While her self-written songs lacked the polished feel of a mainstream artist, they held all the charm and warm familiarity that only an indie songstress could possess.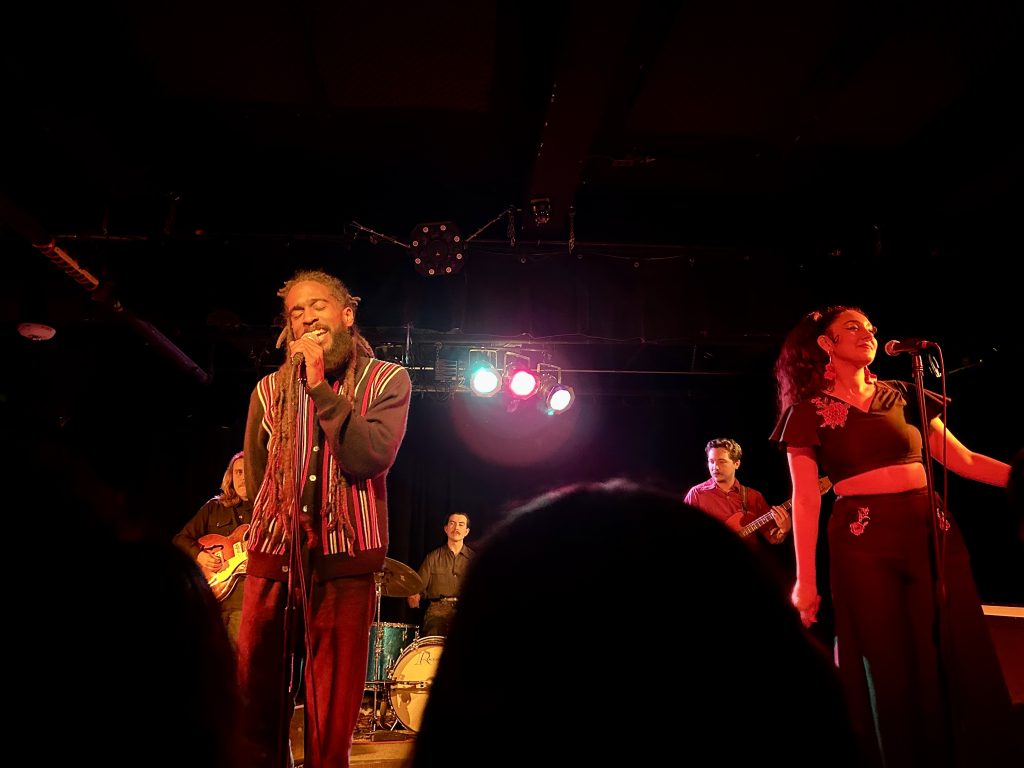 By the time she finished performing a handful of her original songs, there was an impatient tension in the air. The restless energy was unsurprising as the majority of the audience consisted of Gen-Z'ers who most likely found their way to the group due to their single "Can I Call You a Rose" going viral on TikTok.
Many artists (Steve Lacy) are dealing with the growing pains of instant TikTok fame, including sold-out shows full of "fans" who don't know the lyrics to their songs. But, as far as I can tell, this doesn't seem to be an issue for Thee Sacred Souls.
Somehow, their songs about heartbreak and unrequited longing absolutely electrified the audience. I was actually quite surprised with how hyped the crowd was throughout the performance considering the slow, sensual nature of the group's music. But it seemed like every line they sang was screamed back at them twice as loud.
The stage presence of the lead singer, Josh Lane, is just as much to blame for this as the amazing production. He left no part of the stage untouched, making sure to engage with every corner of the venue. Near the end, he even jumped off the platform and glided his way to the middle of the crowd, making eye contact as he captivated us with passion in his voice. If he hasn't actually experienced the all-consuming emotions he sings about, he's made a fool out of us.