Nike x eBay's 20th-anniversary collaboration is utilizing a unique promotional method that honors its designer and its cultural roots in the skate community.
To celebrate the 20th anniversary of the iconic Nike SB Dunk silhouette, the retail giants reissue their mythical collaboration. The unprecedented approach for this campaign includes an auction of 10 limited edition sneakers and a special in-store promotion before a general release to the public.
In 2003, Nike's skateboarding (SB) division created a pair of Dunk Lows in the eBay logo's signature colorway. The single pair of Dunks ended up being sold at auction with a winning bid of $30,000, the highest a sneaker had been sold for at the time. The original sample was then cut into pieces to ensure their value and that the winner had a truly one-of-one sneaker.
At the time, the bidder's identity was kept a mystery, however, it was recently revealed to be Sandy Bodecker, the godfather of Nike SB. The proceeds of the auction benefitted the Tim Brauch Foundation and the building of new skate parks throughout the Portland area. The recent revival of the shoe honors the legacy of the late founder behind Nike SB, and his significant contributions to its design team.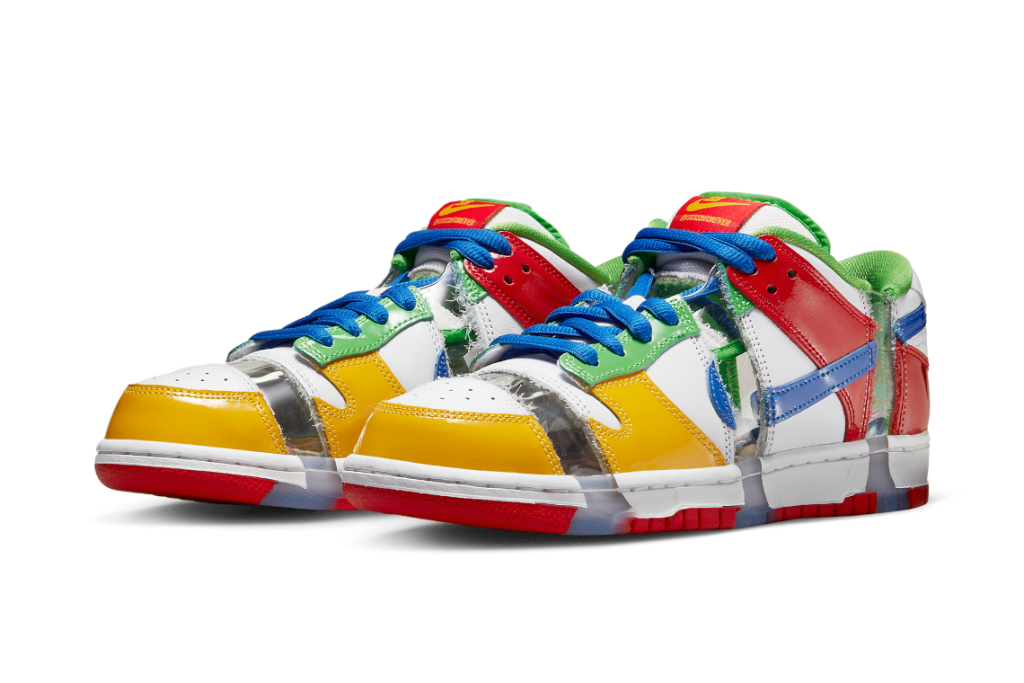 "Twenty years ago, Sandy Bodecker set out to establish Nike's place in the skateboarding world. The Nike SB Dunk changed the game for sneakerheads," said Garry Thaniel, eBay's General Manager of Sneakers about the launch. "For us, it's important because we want to honor Sandy and how important he was, without Sandy you don't have the iconic nature of what the eBay Charity Dunk was."
Ten collectors' edition pairs will be available to bid on during the Bodecker Foundation Charity Auction. The auction started on Dec. 7 and will be open until Dec. 14, with all proceeds benefiting The Bodecker Foundation. Each "collectors tribute capsule" includes the new 2022 version, a tribute pair of the original eBay Charity Dunk, a commemorative saw, and is packaged in a skateable shoe box. The general release design and overall campaign tie back to its origins, bringing this story and its significance full circle. The sneakers will launch at skate shops globally on Dec. 15 and online on Dec. 17.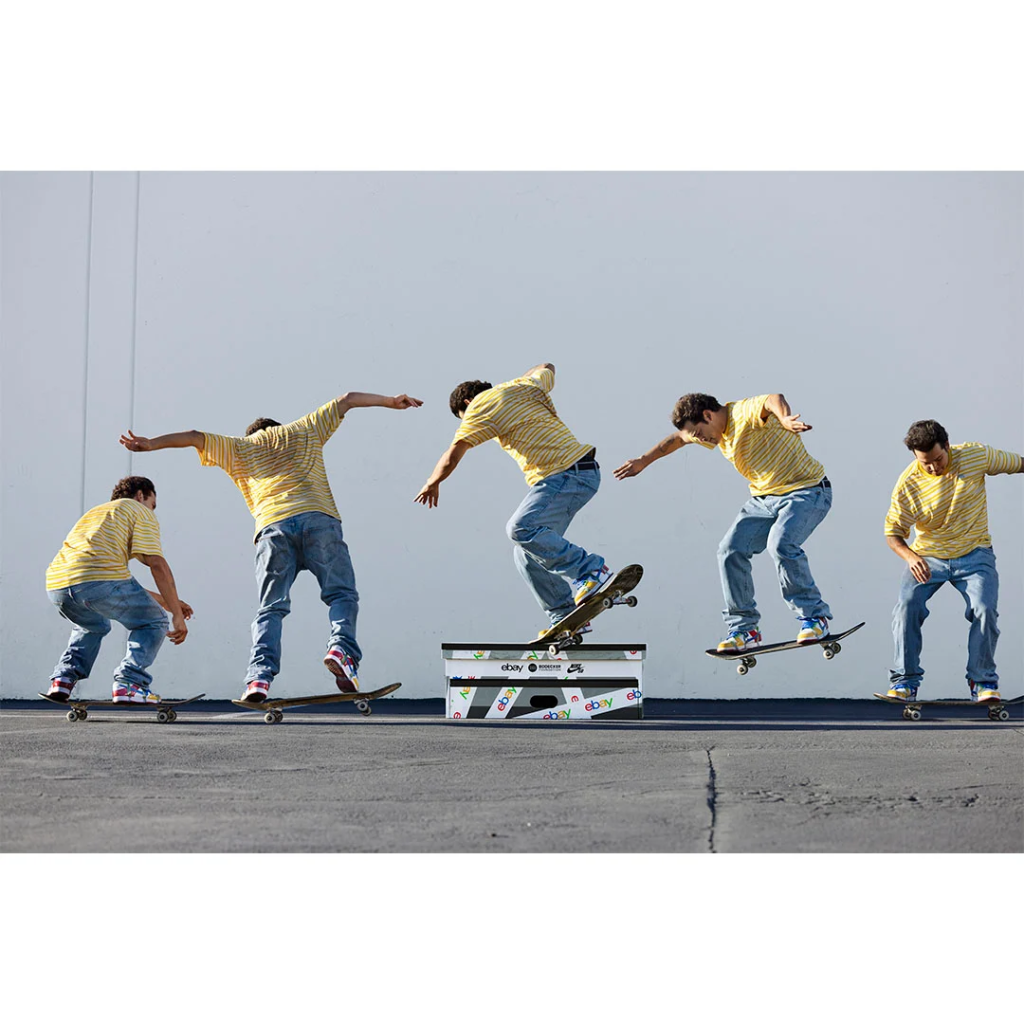 "The thought put into the sneakers to reflect a throwback, while still keeping the designs distinctly different is very respectable," said Brenda DuBois, senior fashion design major. "[Nike] paying homage to Sandy's work shows that they care about the people that have helped them get to where they are and continue to make them great over the years."
The auction is being supplemented by the opening of the "Skate 'Em Out" store in Portland, Oregon, in a bid to truly honor skateboarding culture. Over a two-day promotion, the shop is offering throwback pricing on a selection of Nike SB Dunk shoes. If shoppers lace up their purchase and skate out of the store, they get the shoes for the original 2002 price of $65.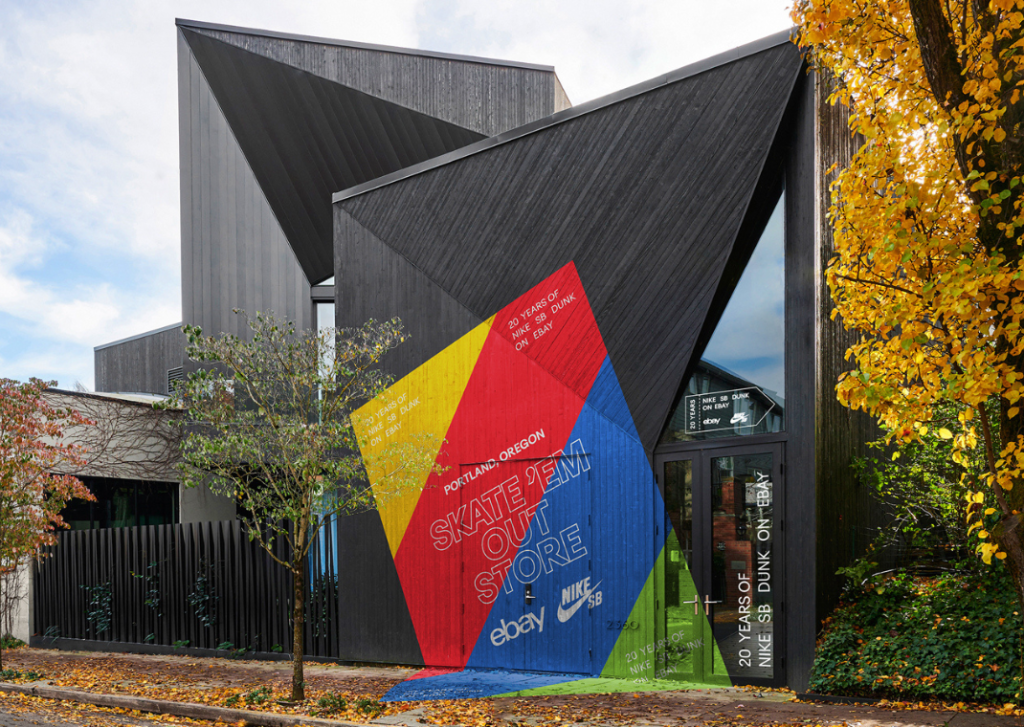 The store is open from 11 a.m to 6 p.m Friday, Dec. 9, and Saturday, Dec. 10 at the Bodecker Foundation, 2360 NW Quimby Road, Portland, Oregon.
"It's smart. A lot of people just want to get Dunks and resell them. Nike SB is a skateboarding brand, it's not a hypebeast brand. A lot of skaters want [Dunks] but they can't grab a pair due to people who don't skate," said Ayoub Tabri, an employee at Crushed Skate Shop.
"[Ebay] is giving skate culture what they've been waiting for, I love it," said Cyril Palmer, fashion influencer, in a video celebrating the announcement.
Dunks are extremely sought-after sneakers that notoriously can go for unbelievable prices on the secondary market. This promotion has significant meaning to the skate and sneaker communities alike as resell culture continues to dominate the market.
Badi Cross, a Portland native, sneakerhead, and junior journalism major said, "Nike has said in the past that they want to limit the amount of botting on their apps, to stop the resell market from being as over-inflated as it is. It hasn't really felt like they've done a whole lot to back up their words, until now, but I want to see Nike doing more things like this."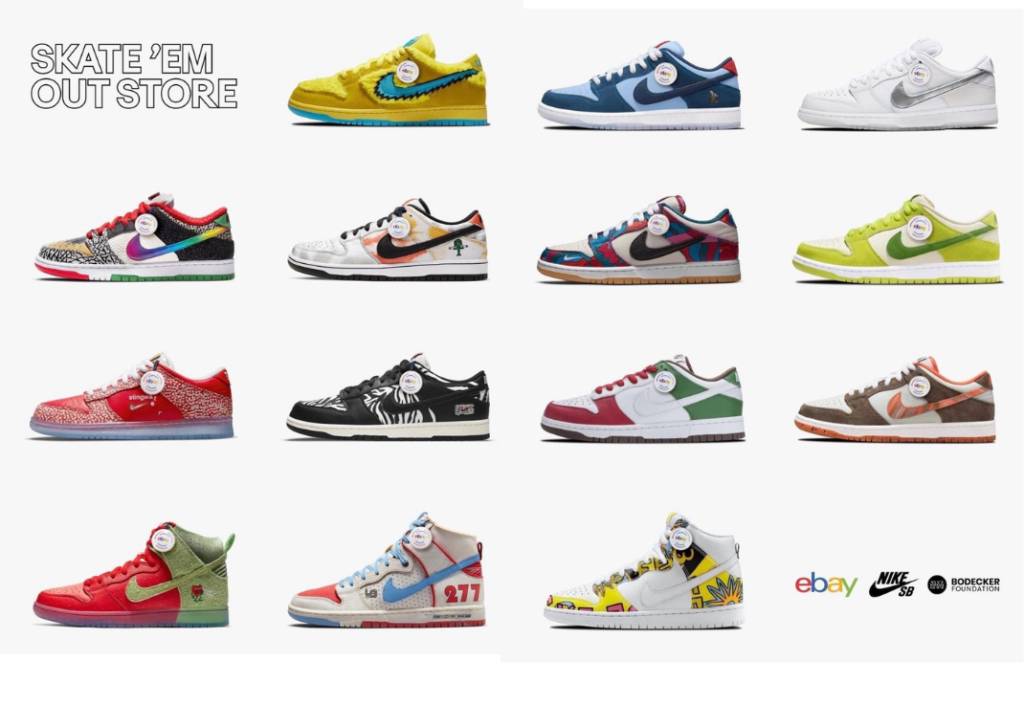 The selection offered at the "Skate 'Em Out" store includes iconic Dunk styles like the Grateful Dead "Opti Yellows," the "De La Soul" Highs, and the "Crushed" Lows.
"You can't really get Dunks for less than $150. The fact they are selling them for $65 is a cool concept and gesture to verify that it's going to real skateboarders in Portland, especially when some of these are easily over $1000," said Cross.
"It's not just capturing a retail moment, it's truly wanting to create and pay homage," Thaniel said. "So much of what we're trying to do is to empower the next level of creatives to express themselves through sneaker culture and make sure we're giving back to the community that supports us."
Echoing those themes, Nike SB collaborated with a local DC skate shop in October, to create the Crushed Dunk Low. Established in 2020, Crushed is black-owned and a good friend to HU's unofficial skate club.
Support your local skate shop!