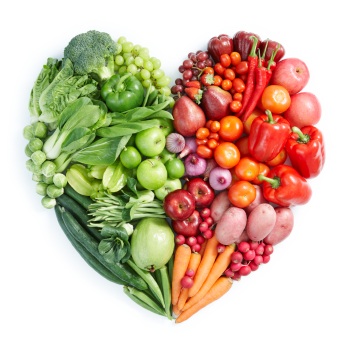 A college cafeteria can mean flavorless food, a popular area to socialize or the location of a dozen happy college memories.  But for thousands of college vegetarians, vegans and pescetarians, the cafeteria can represent a major source of stress. This community of students has difficulty finding meat-free meals that they can enjoy.
"They don't have many options in the cafe and in the food courts," said Consuelo Torres, sophomore psychology major at Austin Peay State University.  "It sucks."
The Vegetarian Resource Group, a non-profit devoted to vegetarianism and combating world hunger, states that a vegetarian, "does not eat meat, fish and poultry."   A vegan is a vegetarian who abstains from eating or using all animal products including milk, cheese, eggs, wool, silk and leather. Pescetarians Life states that a pescetarian's diet excludes land animals and birds, but includes fish, mollusks, crustaceans, fruits and vegetables.
There are a number of reasons people choose to forego or cut back on meat consumption.  There are health considerations, compassion for animals and ecological concerns. Jasmine Baker, junior biological sciences major at Marquette University in Milwaukee has been a pescetarian since her junior year of high school.
"It was an easy decision," said Baker. "I'm a big animal lover and I was just starting to feel like more and more of a hypocrite every time I bit into a cheeseburger."
For Torres, the decision to become a vegetarian was relatively simple. In 2008, during her sophomore year of high school, she randomly decided to make the change.
"There's not really a clear reason. I just kind of wanted to try it out and it stuck," said Torres.
Dropping meat cold turkey is actually a common occurrence and is completely normal, sats the VRG. They claim that "many people become vegetarian instantly. They totally give up meat, fish and poultry overnight."  It is also possible to take a slower pace to vegetarianism, veganism or pescetarianism, but VRG advises people to "do what works best for you."
Baker had no trouble making the switch to pescetarianism but she, like Torres, encountered challenges on her campus.
"I have limited options in the cafeterias on campus and therefore end up buying most of my own food which can get expensive," said Baker. "My campus isn't super vegetarian-friendly.  We have a very small natural market, which has organic foods and alternatives, but the prices are high.  I would like to see a more practical 'green' and healthy cafeteria option."
Consumer Research Manager at VRG, John Cunningham, hears these complaints often, and has words of advice for students.
"First of all talk to school food service and see what options are available that you are already paying for," explained Cunningham. Often, students are not aware of all that food services have to offer, and he suggests approaching food service workers in a cordial, rather than confrontational manner. "I usually find that people who work in food service are willing to talk to students."
The VRG website also has a host of resources available to new and continuing vegetarians of all ages.
"We have a teen and youth [Frequently Asked Question] section, and a rather extensive link lists, with links to local groups throughout the US and around the world," said Cunningham.
The site also offers a email list and a blog. In addition to VRG, there are other helpful websites and blogs such as vegetarianlikeme.com, healthycollegevegetarian.blogspot.com and pescetarianlife.com.
"Savvyvegetarian.com is a great site and resource that offers tons of recipes and advice, not only for college vegetarians, but anyone who is looking to make the switch to a more healthy lifestyle!" explained Baker.
Torres does not currently use online resources, but would love to look into them. Her number one wish is to see more options for students with non-traditional diets.
"I can eat a salad and I can eat a veggie burger, but I don't want to eat that every day," said Torres. "I would love to see vegetarian options every single day."