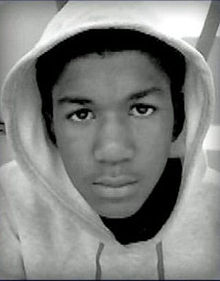 Black History Month serves as an annual celebration of achievements and important milestones for African Americans. It is a time that we can share our extensive history and legacy with the world around us. It is a time where we observe where we have come from in order to know where we are going.
However, this Black History Month we find ourselves facing two extreme realities in the African American community as President Obama gave the State of the Union Address last night while a former police officer hid from a state-sanctioned, domestic drone attack.
According to The Los Angeles Police Department, "Christopher Dorner was fired in 2009 for filing a false complaint of excessive force against his training officer."
Dorner accused his training officer of kicking a mentally ill man during an arrest in 2007. The LAPD ruled the complaint unfounded and kicked Dorner off the force.
In a manifesto released last week, Dorner blamed racism and corruption in the department for his removal from the LAPD and vowed to wage "unconventional and asymmetrical warfare" against LAPD officers and their families.
Dorner has abided by his word, first killing Monica Quan, 28, the daughter of a retired police captain, and her fiancé Keith Lawrence, 27, according to news reports. He continued on his rage four days later firing at numerous officers. killing one, Michael Crain, 34, a veteran, and wounding a trainee.
LAPD is searching for Dorner. "This search is not a matter of if," said Los Angeles Mayor Antonio Villaraigosa. "It's a matter of when. And I want Christopher Dorner to know that."
Through the accomplishments and struggles of African Americans from President Obama to Christopher Dorner, we can see how far we have made it as a community, but also how far we still have to go as a community.
"We have an African American leading our nation, yet racism still graces the lives of so many," said Reshod Hamilton, a student at Howard University. "We have a long way to go. We can't stop fighting for equality, because one African American is on top. We must keep fighting until we have all joined him on top."
Jazmine Hawkins, a student at University of Houston, expressed similar thoughts.
"It hurts me to see an African American still being so impacted by racism in a country spearheaded by an African American," Hawkins said. "I know he has a job to do and an entire country to lead, but situations like these remind me of how important it is for us to always keep the black community a priority on our list."
While celebrating our accomplishments and growth in the black community through the lives of African Americans such as Martin Luther King Jr., Oprah Winfrey and Barack Obama, we must also be reminded that there is still work to be done through the lives of people such as Trayvon Martin and Christopher Dorner. The battle has not been won. The battle is not yet over.
During this Black History Month, African Americans must remind themselves to not get so caught up on achievements that we forget the struggles many still face.
Let's be reminded that we are only as strong as our weakest and that we will not reach justice as a community until we are all treated equally.