By Sydney Davenport
From the bottom of the bleachers to the top, a sea of blue captures the eye. On the eve of their charter day, the women of the Eta Delta chapter of Tau Beta Sigma National Honorary Band Sorority Inc. stroll during halftime of the game between Howard and North Carolina A&T.
A banner proudly announcing their birth in 1984 hung over the section they occupied with their brother fraternity, Kappa Kappa Psi. The game, part of their Sisters and Brothers Day, served as a time of celebration as they reminisced on their own experiences in the "Showtime" Marching Band.
They wore excited smiles as they hugged each other and various members of the band.
"The Oscars: Eta Delta Edition"
The celebration included Sunday brunch at Southern Hospitality in Adam's Morgan with the chapter's active and alumni sisters.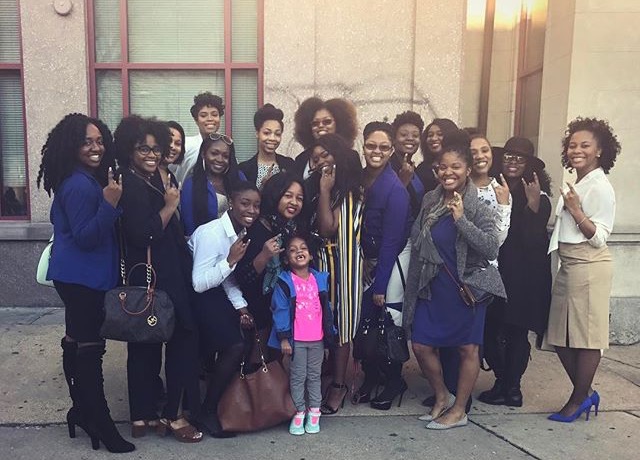 "I loved having alumni around because I feel like they really embraced us," said Fransisca Meralus, a 2016 initiate.
Their charter week, titled "The Oscars: Eta Delta Edition," included a relationship forum, Zumba night, spa night and game night.
Jennifer Porter, an alumna of the Flashy Flag squad, spoke at the forum about signs of harmful relationships, boundaries and knowing what you want from your significant other. She also led the participants through an exercise on healthy relationships, which showed a physical representation on what it means to "cross the line" in a relationship.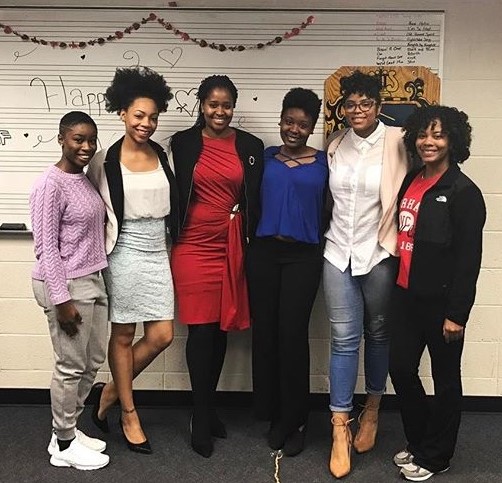 "Hit It!"
Christine Jenkins, an alumna of the Ooh La La dance line, led the Zumba night. Her energetic directives — "And 1, 2, 3, 4, hit it! Hit it!"  — could be heard outside the room.
"Relax" Is the Name of the Game
Participants could relax on spa night, a traditional charter week event. With a red carpet rolled out, mood lighting and "mocktails" served inside, many people walked in with pleasant surprise on their faces.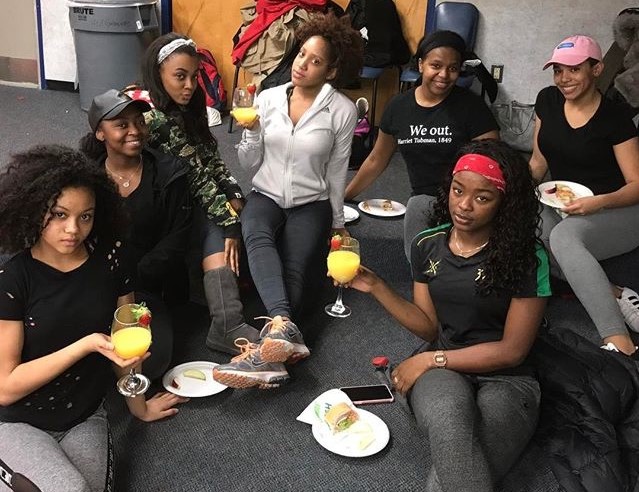 "I could just stay here," said Paige Downing, a trumpet player in "Showtime," as she relaxed at the massage station. There were also makeover, facial, nail and meditation stations.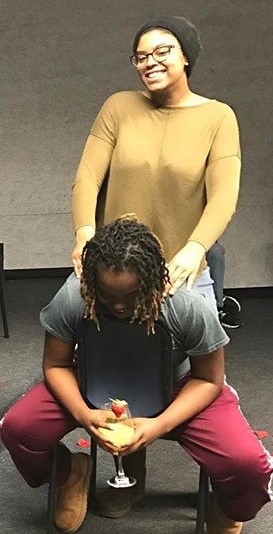 Right Foot, Green
A lively atmosphere greeted guests game night. Some participated in Just Dance while others were scattered about playing Spades, Jenga, Checkers, Twister, Phase 10 or Uno.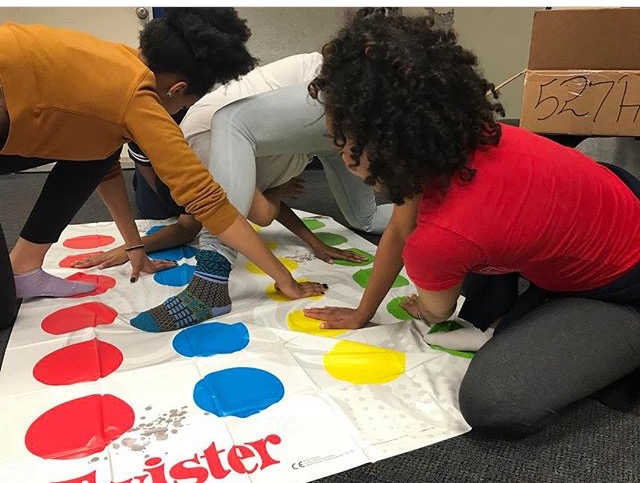 Just Want to Have Fun
Meralus is pleased by the reaction to the events.
"At the end of the day, I'm happy the band received it well,"  Meralus said. "I know they enjoyed it because of their reactions and by the participation."
"It just shows they're interested, they're involved and they want to have fun outside of what they're used to."
Sydney Davenport is a senior writer for 101Magazine.net.