By Naomi Johnson
The Paul Taylor American Modern Dance Company partnered with three world-class organizations to celebrate internationally acclaimed choreographer Donald McKayle by presenting three of his greatest works last week at Lincoln Center in New York City.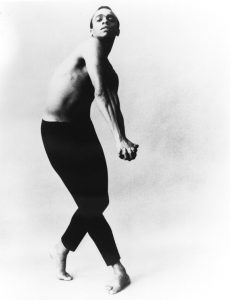 McKayle, who died in April of 2018, was an American modern dancer, choreographer, director and writer. He is best known for his socially conscious work produced during the 1950s. His choreography and writing focused on the human condition and the black experience in America. With "Raisin," an adaptation of "Raisin in the Sun," McKayle became the first black man to direct and choreograph a Broadway musical.
Throughout his career, he has touched the lives of many black dancers and influenced many renowned choreographers. This includes two professional black dance companies in existence for more than 30 years, which honored McKayle during the tribute along with the Paul Taylor and Julliard companies.
The Dayton Contemporary Dance Company performed "Rainbow 'Round My Shoulder" (1959) with an ensemble of eight dancers including seven men and one female soloist. The piece starts with the men entering stage right imitating a chain gang. The men are linked together by hand throughout the piece and perform movements that resemble hard labor, from chopping wood to plowing dirt. As the work developed, the dancers emotions become less angry and more painful. One of the men was shot to death, which caused a dramatic mood change in the middle of the piece.
Ronald K. Brown/Evidence performed a much longer work, "Songs of the Disinherited" (1972), with three different sections. The first section was very serious including only a few dancers. The costumes for this section as well as the lighting were dark and mellow.
In the second section, a women appeared in a slim fitting black and white dress. She was sassy and on a mission. Her movements were graceful while also being precise and sharp, which added to the character she was portraying.
The third section was big in energy and numbers. More than 20 dancers took the stage and rejoiced throughout the piece. The scene was easily comparable to a family cookout where loud music is playing, and folks are laughing and dancing. Everyone is having a good time.
At rehearsals for both companies, Washington, D.C., native Matthew Talley said that he learned "Rainbow 'Round My Shoulder" during the first of his four seasons with the Dayton company. When he was in his third season, he performed for McKayle right before he passed away, which Talley describes as a once-in-a-lifetime experience.
"During our last performance, he came onstage and he was in tears," Talley recalled. "It was a very heavy situation, because I had never met him before, so I was crying and I was like 'Oh God.'"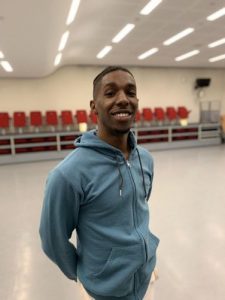 The choreographer's widow, Lea Vivante McKayle, attended the rehearsals in the David H. Koch Theatre at Lincoln Center. "It's been a really interesting process, especially now coming back with Mrs. McKayle and the trust," Talley said before the tribute. "It's a really kind of a heavier weight now that he's gone."
Both companies received outstanding ovations for their precise dance skill and commitment in the performance. Overall, several audience members and dance critics described the tribute to McKayle as a great success.
"The way that I think about him when we do these things like this is, 'Wow! All these people really love you," Talley said as he discussed McKayle's legacy with the audience at the conclusion of the performances. "They've flown hundreds of miles, driven hundreds of miles to come and be a part of your celebration."
Naomi Johnson, a dance major at Howard University, writes about the arts for 101Magazine.net.