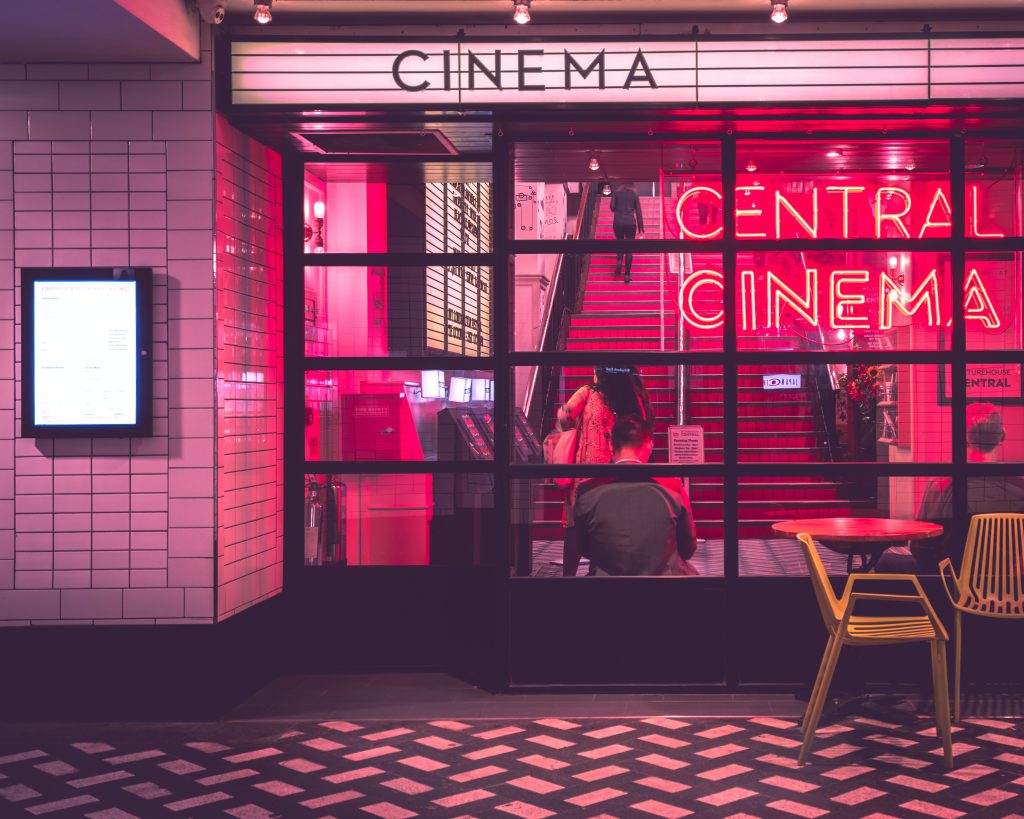 Discounted admissions on the first National Cinema Day brought 8.1 million people, including students at Howard University, to the theatres, the highest attendance of the year, and $24.3 million to the box office, a representative from the Cinema Foundation told 101 Magazine.
National Cinema Day is an initiative executed by the Cinema Foundation, a nonprofit organization affiliated with the National Association of Theatre Owners (NATO) that provides data and insights to help solve career and moviegoing issues in the cinema industry. Announced on Aug. 28 and spreading rampantly on social media, attendees were promised, regardless of movie, format or showtime, a base rate of $3 tickets on Saturday, Sept. 3.
Cinema Foundation president, Jackie Brenneman, said the day was a gesture of gratitude and celebration for moviegoers after box office films saw pre-pandemic level success, data from Box Office Mojo depicts. Up to 3,000 theaters participated in National Cinema Day, including the Regal Hyattsville Royale Theater where 17-year-old Brianna Greenleaf works. Scheduled to work between 5 p.m. to 11 p.m Greenleaf's shift lasted until 1 a.m. after the theater sold out of tickets by 8 or 9 p.m., she said.
"When I first pulled up, I could see the lines from out the door. It was very packed … . Soon as we got the lines down, they would get back big again. I couldn't just leave everybody else back there, so I just stayed," Greenleaf said.
Greenleaf said lines were so long, some people were getting refunds for missing their movies and, with minimal staff on board, she described the day as exciting, hectic and overwhelming. According to Greenleaf, the Hyattsville movie theater was able to sell 3,500 tickets on the day of discounted films.
Nyree Gaines, a junior sports medicine major at Howard University, decided to see the thriller Breaking on National Cinema Day at AMC Georgetown 14 after learning about it on Tik Tok, but the sentiments of excessive lines and waiting reigned true for this moviegoer.
"It was slightly uncomfortable being pressed up against everyone while waiting in line to get in as well as to get food," Gaines said.
Despite the slight discomfort, Gaines said she enjoyed her experience. Even as someone who, when home in Fort Lauderdale, Florida, frequents the movie theater every other week, she admits that the discounted prices intrigued her
"I think that I still would have gone to the movies at some point just not with the urgency I did because of National Cinema Day," Gaines proclaimed.
The Cinema Foundation reported that pictures like "Top Gun: Maverick," "DC League of Super Pets" and "Bullet Train," which sophomore biology major Imani Tookes saw, were among the top 10 performing titles on National Cinema Day. She, who also learned about the discounted movie day through social media, had a smoother process than others.
"I purchased the tickets last minute, three hours before the movie started and was able to get good seats. There wasn't a hassle because there are so many theaters near us," Tookes said.
Her and a friend visited a theater in Arlington, Virginia, and, although it was filled with people, she was comfortable and enjoyed her experience as someone who loved visiting the movies prior to the onset of the pandemic.
"I really did enjoy "Bullet Train." I used to go to the movies every month before Covid. I still watch movies since newly released movies are still being streamed for the same price you would pay for a ticket, popcorn and drink combined," Tookes said.
Miles Lee, a political science major from Baton Rouge, Louisiana, is not an avid moviegoer, but his girlfriend, a film student, convinced him to go out on National Cinema Day. Lee said that many theaters were full by the time they decided to buy tickets the Friday before, so they chose a movie they had not seen any advertisement for, "3000 Years of Longing," for an 11:30 p.m. showing of which under 20 people attended.
"I do not go to the movies very often at all, so the unexpected goodness of the experience was even more rewarding. No offense to the movie, but I would not have gone to see it had the ticket price not been so low," Lee expressed. He did confirm that, after watching the film, he wouldn't regret paying full price.
All students agree that, should National Cinema Day continue, they would participate in it again and, with the knowledge from this one, purchase their tickets a lot earlier. As of now, however, decisions on the future of National Cinema Day have not been made.
"We are going to learn from the success of this event and hold discussions across the industry before we make any decisions going forward," Patrick Corcoran, the Vice President and Chief Communications Officer of NATO, said.