Aliyah Montgomery is a Howard University senior from Atlanta, Georgia studying biology with minors in chemistry, maternal child health, and French. This definitely puts a full course load on Montgomery's plate, but in addition to her studies, she is the CEO of her own hair company, Laid by Liyah.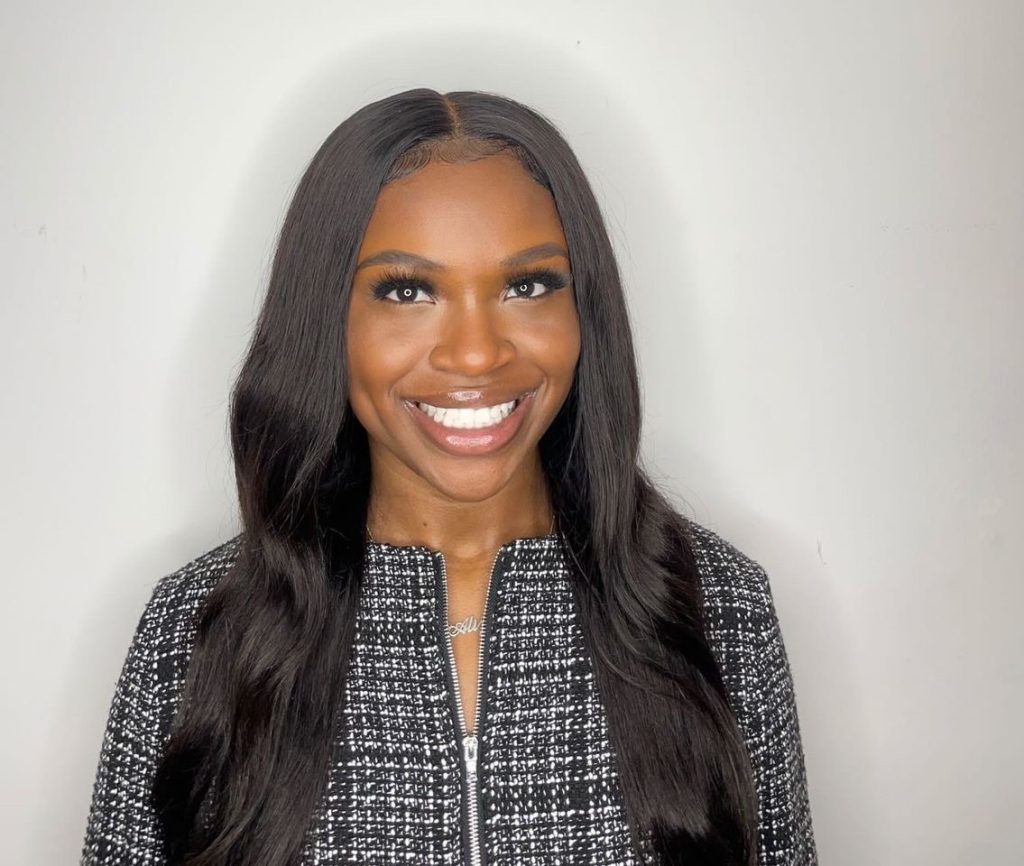 Montgomery's salon is run out of her home, and as the sole stylist, she specializes in hairstyles such as knotless braids, soft locs, silk presses, and braided ponytails. Laid by Liyah began during Montgomery's early days at Howard. She saw her peers embark on their own Howard hustle journeys and in an effort to find a new way to make money, she tried her hand at braiding.
"When I first started my business, I literally had nothing but a dream," Montgomery said, "I had never done braids on anybody else's head before. I had no book. I had no pictures to show people. I just posted on my page saying that I would be willing to do knotless braids on people for $50 to $60. And if you are interested and willing to put your trust in me, let me know."
And Montgomery quickly surprised herself and her early clients with her talent for braiding. After all, she had spent years practicing on herself. When she was nine years old, Montgomery got into a car accident with her family that left her mother with a traumatic brain injury. After that, she had to learn how to manage her hair independently which led to trial and error, heat damage, and major learning opportunities.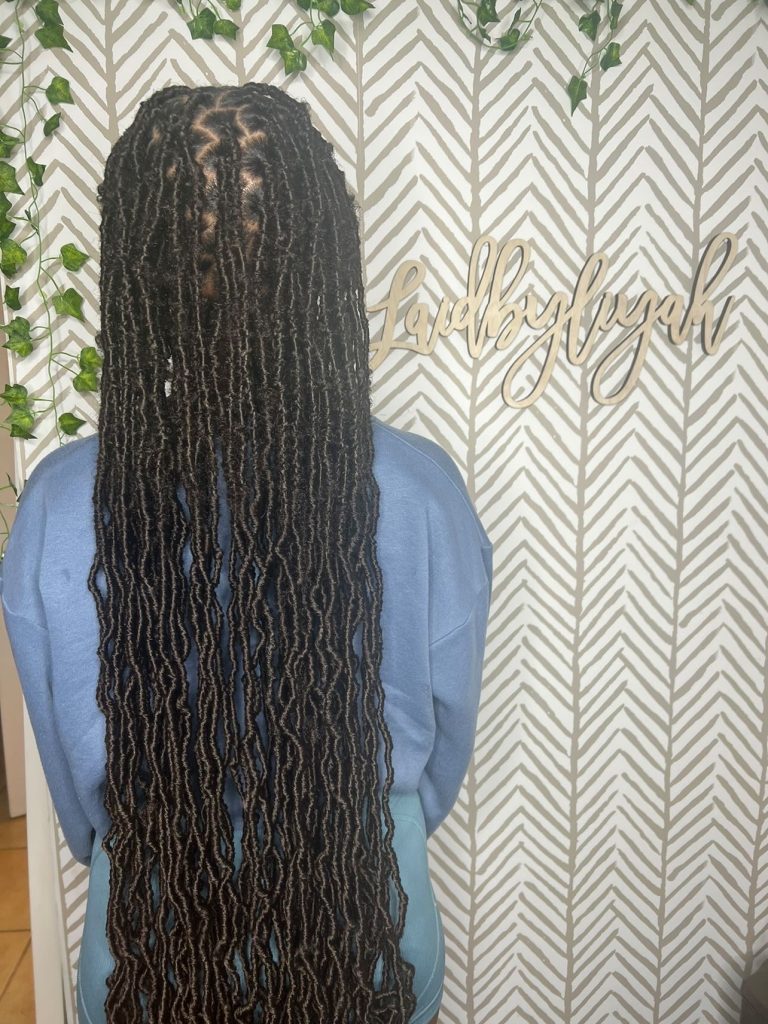 Although Laid by Liyah began as a hustle, Montgomery has developed a passion for the work through relationships with her growing clientele. She has noticed that customers leave her chair feeling confident, beautiful, and comfortable in their own skin.
"In the Black community, it's really easy for women to feel less than because of their hair. Now the goal of my business is to ensure that women feel as confident as possible with their hair and just to create a space for them to feel as beautiful as they can," Montgomery said.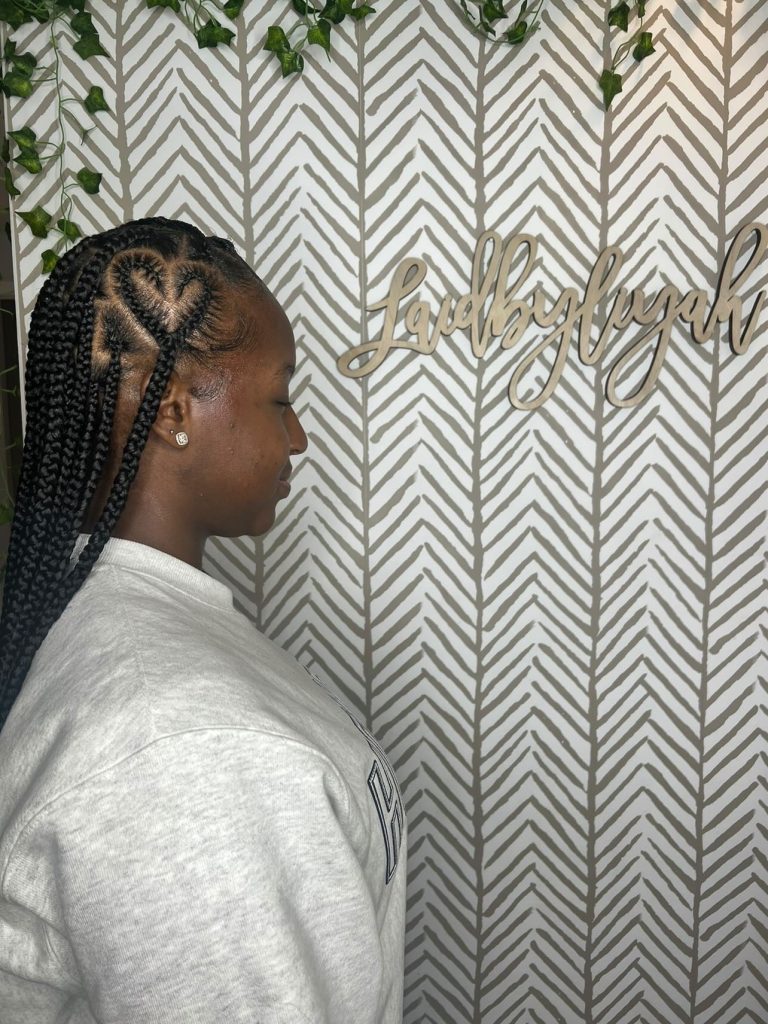 As Montgomery's online platform continues to grow with over 3,000 followers across her personal and business platforms, Laid by Liyah is becoming an even bigger time commitment, but the positive feedback from clients that prove the success of her business philosophy continues to motivate her forward. Montgomery recalls an interaction with a recent customer.
"She told me that this was the best kind of experience that she's ever had with getting her hair braided. She said the environment was calming and like, we had a really good conversation, and she said that she didn't feel judged about her hair. That in itself just made me feel very accomplished and like I'm actually making a difference in the Black community."
To students who are interested in starting a business with a strong emphasis on customer service, Montgomery says, "utilize your village and your home community." After all, her early clients came from friends, family, and their mutual connections.
Lastly, Montgomery says to all young entrepreneurs like her, "…believe in yourself, invest in yourself, and always ask questions." Because after overcoming her own self-criticism, Laid by Liyah has continued to grow. In the future, Montgomery hopes to open a hair studio in Atlanta.
To find out more about Laid by Liyah, visit @laid.byliyah on Instagram.