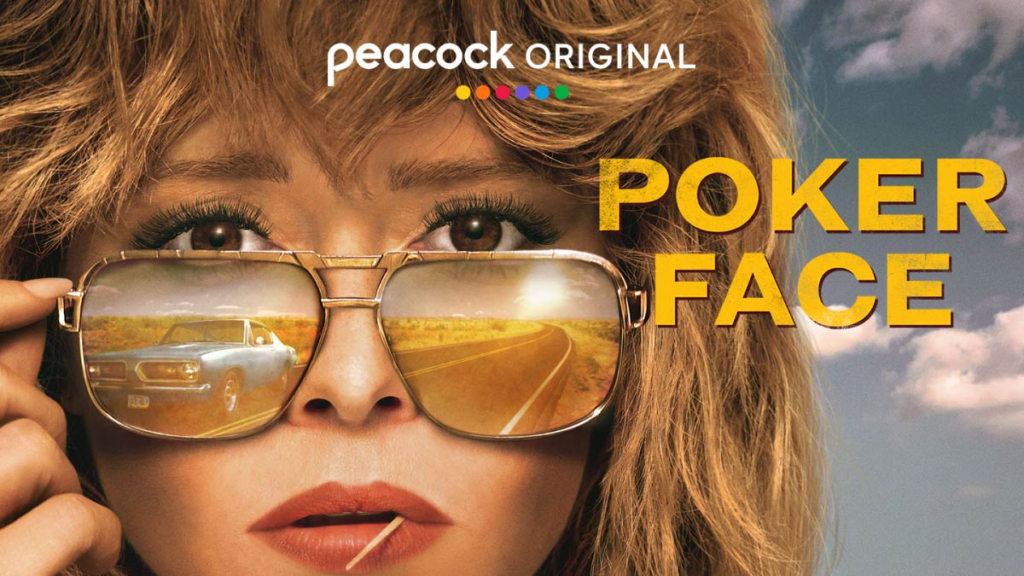 Poker Face is Peacock's newest original show starring Natasha Lyonne, popularized by her roles in "Orange is the New Black" and "Russian Doll." This mystery series follows Charlie Cale while she is on the run, solving mysteries as she makes her way through the Southwest. The trick is she has the extraordinary ability to always know if someone is telling the truth or, instead, being able to see through lies impeccably.
Many were introduced to Rian Johnson in 2017's controversial "Star Wars: The Last Jedi"; others in 2019's "Knives Out," which garnered him an Oscar nomination for Best Written Screenplay. Many consider it to be a modern-day "Clue"–another classic within the mystery genre– finding his engaging story, colorful characters, and authenticity incredibly infectious. The new television series is a departure from Johnson's usual cinematic stage. His acclaimed "Knives Out" DNA is not lost in this translation to the new format; Johnson manages to deliver an entirely fresh and compelling mystery while maintaining his emanating charm just as much on the small screen–perhaps even more so.
The premiere episode is entitled "Dead Man's Hand." Now serving as a cocktail waitress at a Las Vegas Casino, Charlie has to solve her best friend's murder. Compared to the complex whodunits of "Glass Onion" and "Knives Out," some viewers may be disappointed that Johnson reveals the killer as soon as the episode begins. It shows this series is an entirely different animal out of the gate.
Johnson showcases a fully realized and organic product in just this premiere alone. The camera in this episode is a character in itself. Since the story is being presented in a televised format, Johnson can linger on characters for longer periods than traditional theatrical projects allow, giving the actors time to showcase their performances fully on display. The camera is slow, personal, and intentional. This decision forces the audience off of their couches and into the narrative.
It's not simply observing the characters–it is a character. When Natasha Lyonne's "Charlie" starts to place the pieces and clues together of her friend's murder, the camera leans closer, just as we, the audience, are leaning into the story, figuring out the puzzle right alongside her. The camera follows the actor's eyes; if they shift their attention, so does the camera and so does the audience. The fluidity of the shots aids in the momentum of each scene, making you feel the weight of every character's decision. The premiere does not showcase much action; however, the murder scene, albeit quick, is only as impactful due to how the camera reacts. It is quick. It is concise. It is unexpected. It's owed to the talent of Rian Johnson.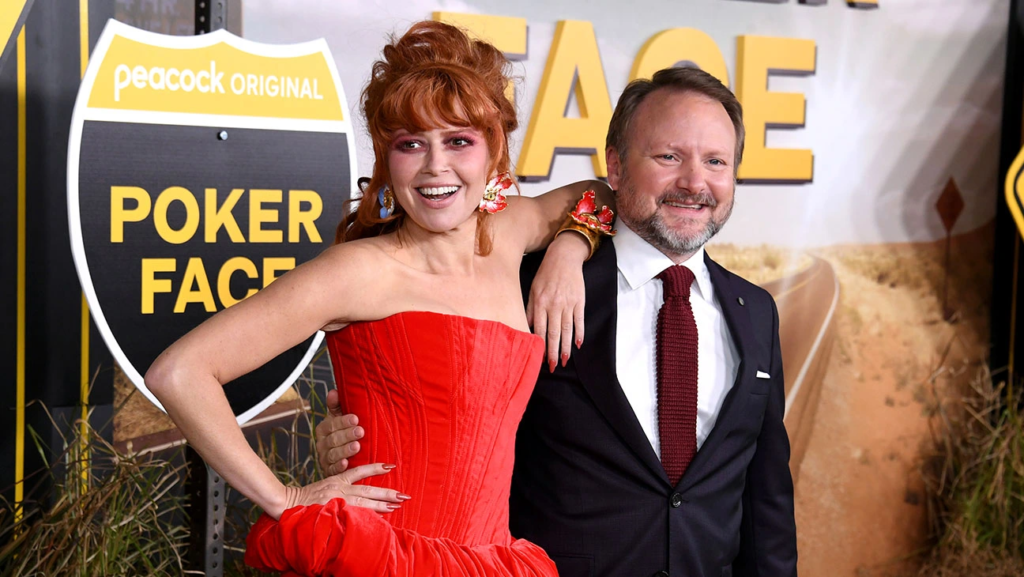 Johnson is up for another Oscar for his highly anticipated sequel "Glass Onion: A Knives Out Mystery," which was nominated for Best Adapted Screenplay. In 2019, its predecessor, "Knives Out," was up for Best Screenplay, losing out to that year's best picture winner "Parasite." This year he is up against "Living," "Women Talking", "Top Gun: Maverick," and "All Quiet on the Western Front." With March 12th swiftly approaching, will this be the year Rian Johnson finally receives an Oscar? As fans anxiously await, Johnson has provided this new televised mystery series just in time to satisfy viewers.
Poker Face quickly asserts itself as a new staple within the mystery genre, with many exciting twists and turns expected throughout the season. Everyone brings their A-game to this project, starring Jameela Jamil, Joseph Gordon-Levitt, Lil Rey Howery, Nick Nolte, Ron Perlman, Stephanie Hsu, and Tim Blake Nelson. Check out the first four episodes, now available on Peacock, with subsequent episodes released every Thursday.