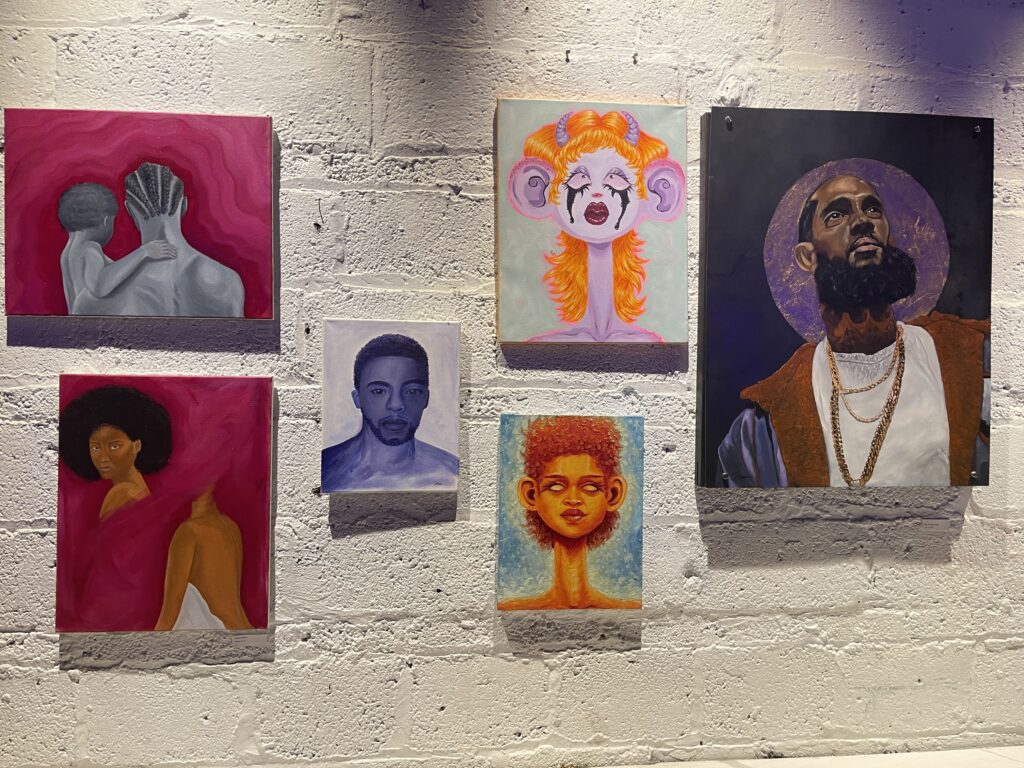 This past Saturday, in a closed and intimate coffee shop, Howard students convened to celebrate the artists amongst them. In an ornamental debut, the newly organized HU Art Investment Club hosted an art and sound showcase entitled "Black Futures". In honor of Black History Month, the organization sought to celebrate and highlight Howard and DC-based artists' emerging creative talent. The work of 22 artists was displayed along the walls of Village Cafe, with the artists themselves nearby to talk about their pieces.
The club was started by three Howard students–Alexia Godinez-Thompson, Ayinde Green, and Tanner Uzzell – but was the brainchild of Journalism major, Micheal Scholis. To kickstart the event, each of the founders expressed their individual love for art and the importance of investing in it in different ways.
Citing their upbringing as the motivation for bringing people together with art, they spoke on the gravity of events such as Black Futures and the importance of community. This sentiment is echoed in the club's creation. The club's main purpose is to increase the number of Black people forging, preserving and disseminating African Diasporic art.
The night was paired with live DJ sets, mood lighting, constant conversation, and even a little dancing. The attire for the event was overdressed; and Howard students dutifully obliged, making it an occasion for everyone involved. The showcase included different mediums, such as photography and painting, but the subject matter of the featured artwork ranged from impactful life experiences to just fooling around with friends.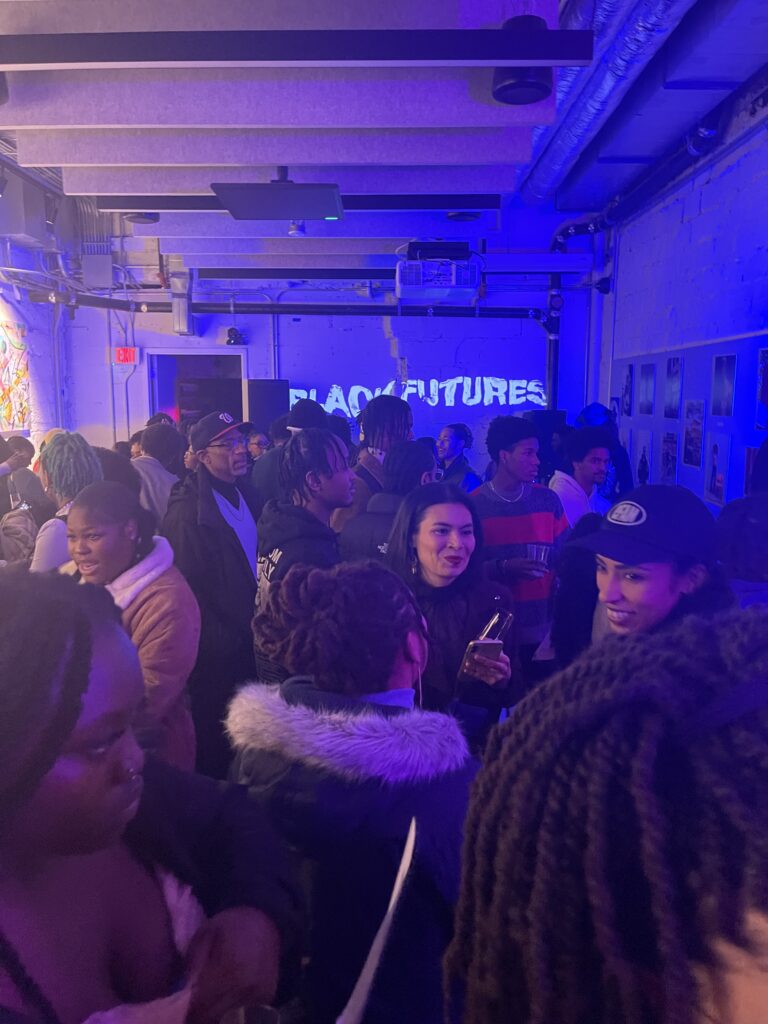 Speaking with some of the artists about their craft made clear the passion they have behind their projects. For many of them, it was their first time having their art exhibited, but they don't intend for it to be the last.
Obiloh Egu III, a featured artist, says that the inspiration behind his work is life itself. He states "I draw inspiration directly from the art of life. Everything from the smell of fresh air to the music I play…"
The event was made possible with the help of Village Cafe owner Joe Magnum, and Allen Jackson, a photography professor at Howard. 
The future of HU Art Investment looks like many different things. It currently works towards the circulation of information on various events, such as museum trips, artist talks, and panel discussions.
Applications to sign up as a general member are officially open; and club membership is open to more than just Howard students, in maintenance with their commitment to the establishment of an art community. If interested individuals can sign up here. The club can be found on Instagram @HUartinvest.