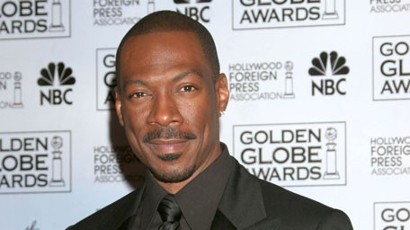 Oh, the glory of the Oscars. Veteran and aspiring actors alike dedicate their acting careers to the possibility of accepting this award yet, there is more to this annually anticipated awards show than the winners.  The hosts are responsible for holding the show together, performing skits and using quirky lines to set the mood.  These performers use their acting skills, as well as their charm, to connect with the viewers and boost ratings.
On Feb. 27, 2011, the 83rd Annual Academy Awards show was hosted by Anne Hathaway and James Franco, both young, critically-acclaimed actors.  Yet, ratings for the show were unexpectedly low.  In addition to being labeled a "disappointment," the media labeled the show as a "white-out," with zero nominations of minority actors or actresses. Many theorized lack of diversity as an impetus for the low ratings.
Next year, Eddie Murphy is set to host the 84th Annual Academy Awards, and with several rumored nominations for "The Help," there may be more diversity on Feb. 26, 2012.  Only time will tell if it plays a large part in the ratings.
Some viewers of last year's show expressed happiness about the inclusion of minorities.
"This year's Oscars were such a fail," said Nathalie Green, a dominican junior at Montgomery College and faithful viewer of the Oscars every year. "I feel that diversity adds so much to the show, so I'm looking forward to Eddie Murphy hosting."
The lack of diversity made it hard for  some viewers to relate to the show.
"When there is not even one nomination for anyone of color, it just seems like a waste of time to watch it," said Terria Snowden, an african-american junior at the University of Maryland.  Snowden said that the lack of diversity in the 83rd Award show overshadowed the effort to appeal to a younger audience.  "I'm a 21-year-old college student and it didn't even matter to me that the hosts were younger. . .  It was so disturbing they wouldn't even nominate a minority deserving of an Oscar."
There is no telling whether the show's producers caught on to the disappointment from the lack of diversity.  However, a look at trending topics on Twitter during last year's show, such as "#whiteout" and "#oscarsfail" implied that ratings would not be promising.  Even celebrities such as Samuel L. Jackson and Idris Elba voiced their concerns.  Shortly after the show, Elba spoke on a panel at Rutgers University and voiced that "the Oscars aren't designed for [minority actors.]"  Jackson sarcastically suggested to TMZ, "I guess they didn't think we were available to read teleprompters that night."
With Eddie Murphy as host, there is hope that the production next year  will be more diverse, both in nominations and presenters. According to a New York Times article, statistics suggest that the number of african-american viewers rose when african-american comedian, Chris Rock, hosted in 2005, and when Will Smith, Jennifer Hudson, and Eddie Murphy were nominated for awards in 2007.  In addition, an article on HispanicBusiness.com  reports that hispanic viewship of the Golden Globes rose to one million viewers in 2009 when Jennifer Lopez and Salma Hayek were presenters.  This may be proof of a correlation between award show viewership and ethnic representation.
Murphy expressed excitement about hosting an "enjoyable" show during a press release for the Academy Awards.  He did not mention whether his appointment as host was an attempt to bring diversity to next year's Oscars.
"Eddie is a good choice for the host. His acting is not limited to white or minority movies. He's relatable and that's what viewers look for. That's what I look for," said Dorretta Claggett, a self-proclaimed awards show fanatic.
Although actor Anthony Mackie seemed to share the same feelings as Elba and Jackson, he is convinced that african-american actors are being  "lazy on their game."   While speaking with thegrio.com, Mackie urged african-americans to start making their own movies alongside other industry african-americans that have distribution and production deals. Claggett, however, does not agree fully with the actor.  
"I resent the fact that Anthony Mackie expressed that black actors are being lazy, however I do agree that minority actors should work more closely with blacks with production deals,"  said Claggett.  As a supporter of diverse films, Claggett believes minortiy actors have it harder in the industry.  "They are not being lazy.  Minorities just have to work longer and harder to get due respect."
As questions of diversity and ratings arise, one can only anticipate the 2012 Oscars even more.  It is certain that amid normal critique, the Oscars will also be judged by the change in hosts and nominees. Hopefuls will watch as diversity takes the stage, perhaps resulting in higher ratings for the show.