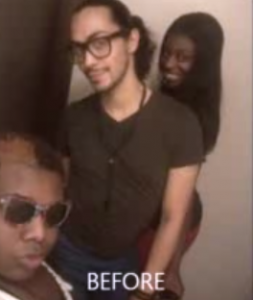 As a child in Chicago, Gia Nicollette would play in her mother's dresses, heels and makeup while pretending to be a supermodel walking the catwalk. Back then, Nicollette was the eldest of two children, a boy who knew that he was meant to be a woman. Cosmetic surgery became a dream — a dream deferred since Nicollette couldn't afford the necessary procedures for the transition from male to female.
That changed when Nicollette moved to St. Louis to study communications at Southern Illinois University and met a plastic surgeon who provided the transition for free. The surgeon took an interest in this young beauty, and they started dating. He treated her with hormonal therapy and silicon injections.
Like a growing number of transsexuals, Nicollette has also paid for cosmetic procedures through unlicensed "street doctors." She says that many transsexuals prefer the cheaper services of the black market.
"I have gotten work done through the black market, and I am very pleased with the aftermath of it," Nicollette says.
Within the transsexual community, street doctors usually gain clientele for the risky cosmetic procedures through word of mouth. Many street doctors perform the procedures in the privacy of their homes. Some even offer discounts for referring others.
The procedures include administering hormonal pills, testosterone blockers and silicon injections to the hips, face and buttocks. An average street doctor's price for these procedures loosely ranges from $100 to $2,000, whereas a licensed doctor's price starts at $1,000.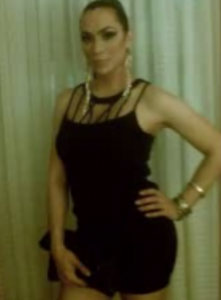 Street doctors are emerging all over the world and are benefiting from the high demand for cosmetic surgery, especially from the transsexual community. "I have been giving out hormone pills, while injecting silicon into young trannies since I was 22," a Washington street doctor says. "A lot of people refer to me as the D.C. silicon guru, because my customers are always satisfied."
A street doctor in the Midwest started as an unofficial physician's assistant and then began helping underprivileged transsexuals by administering hormones and silicon injections for a small fee.
Some transsexuals are traveling out of the country to obtain a street doctor, because cosmetic procedures are said to be less expensive. In the United States, silicon injections start at $1,000. Depending on the amount of silicon and location of the injection, the price can go higher. However, out of the country, these procedures are done for half the price.
In addition to being less expensive, black market cosmetic surgery is said to be less painful and much quicker than professional cosmetic surgery. However, procedures of this nature are risky and should be practiced in a licensed doctor's office, experts warn.
"Surgery, even when done under optimal circumstances, always has risks," says Jacqueline Hayes, M.D., a board-certified physician in Bridgeton, Mo. "In the black market, there is no way to verify a physician's credentials."
"The patient has no way of knowing if the surgeon has been adequately trained," Dr. Hayes said. "The location where the surgery is held may not be sterile leading to increased risk of infection for the patient.
"Even under perfect circumstances, a patient may not have the desired outcome. When the surgery is done in the proper setting, the patient can sue the doctor if needed or at least follow up effectively. In the black market, they may not be able to find the surgeon again and if complications arise the patient could die."
The American Society of Plastic Surgeons (ASPS), which represents about 94 percent of the nation's board-certified surgeons, requires its 7,000 members to use accredited surgical facilities. The organization also offers a Find a Surgeon locator for the public.
While there are no exact figures on the increase in black-market services because they are illegal, licensed U.S. doctors performed 12.2 million minimally invasive cosmetic procedures in 2011, a 6 percent increase over the previous year, according to ASPS. Soft-tissue fillers were among the top five procedures, rising 7 percent.
Cosmetic surgeries rose 2 percent to 1.6 million. Breast augmentation was the No. 1 operation, rising 4 percent. However, butt implants rose 43 percent and lip augmentation, 49 percent.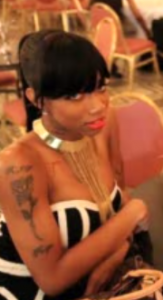 Cheryl M. Burgess, M.D., medical director of the Center for Dermatology and Dermatological Surgery in Washington, discussed the rise in the black market procedures during an interview on NBC News4 in Washington.
"If procedures, such as silicon injections, are done incorrectly, people are forced to come to us to fix these problems," Dr. Burgess said. "We then have to find the extent of the problem and try to correct the wrongdoing for them."
"Some common cases we receive are sculptures, which occur when the silicon is injected incorrectly, and we then use dermal fillers to correct the issue," she explained. "Technically, silicon is only supposed to be used for retinal detachment, but people continue to put silicon in other parts of their body, which becomes harmful to the body after duration of time."
Not all people in the transsexual community are fans of cosmetic surgery in the black market.
Charme Jackson, young transsexual, believes in seeking a professional physician to receive any treatment involving anything medical.
"Black market cosmetic surgery can be a really bad thing, because it is supposed to be done by licensed professionals," Jackson said. "You don't know who these people are or what type of experience they have. Also, the majority of procedures that are done in the black market are done using silicon, which can be a bad thing because you don't know what they are putting inside and it could potentially damage the tissues."
Isaiah Maxwell writes about beauty and grooming for 101Magazine.net.