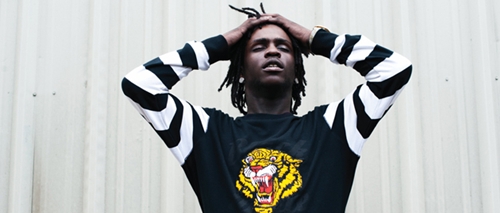 Now It's Over
Chief Keef recently confirmed rumors of being dropped from his Interscope Records contract on Twitter.
The 19-year-old Chicago rapper signed with the major label back in 2012 and released his first album, "Finally Rich," in December that same year. The album featured his first single, "I Don't Like," along with a few more hits.
According to AllHipHop, tensions had been brewing between the rapper and the label for months and were intensified by his recent slew of legal problems and lack of music output. December 2012 was the last time the world heard new, mainstream music from Keef. Two years later, it seems the split was inevitable.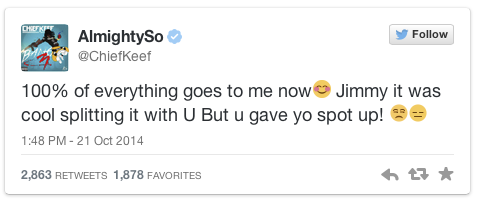 Chief Keef seems to be taking being dropped from the label pretty well. According to his tweets, Interscope was not paying him and he's happy that he can now keep 100 percent of the money that he makes from his music. He even promised his fans new music in the form of a mixtape, "Back From the Dead 2," dropping on Halloween, and his sophomore album, "Bang 3," which should be out by Christmas. "Jus gets Better and bigger!" the young rapper said.
This confidence should be expected, since he has the backing of a loyal fan base and rapper Gucci Mane, who will be releasing a collaborative mixtape with Keef titled "Big Bucci Sosa."
Along with new music, Chief Keef will continue to receive revenue from his clothing line and a recent marijuana endorsement. It should be interesting to see how the artist handles being solo in a mainstream industry. — Diona Humes-Jamison
Are Labels Still Necessary?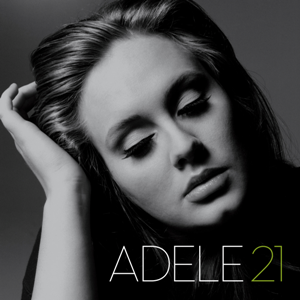 Getting discovered by a major label used to be an artist's biggest dream. Labels funded million-dollar campaigns, music videos and tours. They also let you keep all the tour money and merchandise sales. The last album to go Diamond in the United States was Adele's "21," which was released in 2011. We're a long way from Michael Jackson selling 29 million albums.
Ever since the Internet age came into play, the music industry has had a major decline in sales and revenue, which has made it less able to promote and fund artists. Nowadays, labels sign artists to 360 deals that take money from all aspects of an artist career. They take their tour money, merchandise, likeness and even business ventures. This was unheard of five years ago. Labels don't send A&Rs out to find artists anymore. They look for YouTube sensations or artists who have a big influence and social media buzz instead of finding talent at open mics and various venues. There is also no budget for artist development, which affects an artist's buzz and media training.
Artist like Mac Miller, Wiz Khalifa, Childish Gambino, Chance the Rapper, Macklemore, Tech N9ne and others show that labels aren't needed. Independent artist Macklemore took home this year's Grammy for best rap album of the year. These artists have bigger fan bases, tours and album sales than a lot of signed artists. Chief Keef and Tyga's label situation show that being signed isn't always a high-class life.
Tyga claims that his album has been done for months and that his label is holding it back for personal reasons. He went on Twitter and said the he would like to be dropped from the label and doesn't like any of the artists there except for Lil Wayne. Chief Keef, who was signed after his breakout YouTube hit "I Don't Like," was dropped this week after the label claimed it no longer wanted to have a business relationship with him. — Alexander King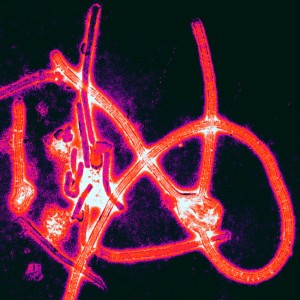 College Sends Ebola Rejection Letters, Nigerians Say
Receiving any type of rejection letter, especially from a college, can be disappointing. But what if you fall short of acceptance not because of academics or lack of requirements, but because of the Ebola epidemic?
This is what happened to at least two Nigerian applicants, who were using a relative's address in Richmond, Va., according to CNBC. The relative, Kamorudeen Abidogun, a Texas mechanical engineer also originally from Nigeria, said two rejection letters were sent to his home from two-year Navarro College in Corsicana, Texas.
The letter begins: "With sincere regret, I must report that Navarro College is not able to offer you acceptance for the Spring 2015 term. Unfortunately, Navarro College is not accepting international students from countries with confirmed Ebola cases."
Nigeria had 20 cases of Ebola, but the Centers for Disease Control declared the outbreak in the West African country over on Oct. 19. "Persons who entered Nigeria on or after Sept. 30, 2014 are not at risk for exposure to Ebola," the CDC said.
"I applaud my country for being able to contain the situation as quickly as they did with only about 20 cases, far less than other nations," said Ayomide Adebayo, a former student at Howard University who is of Nigerian descent. Liberia, for example, had 4,665 cases, based on the CDC's latest count.
"The whole rejection issue is plain ignorance," Adebayo continued. "No one should be rejected for something that they have no self-control over and their ethnicity — just as Americans rejected Nigerians. We no longer have Ebola, but America still does. Notice how the script flipped?"
Navarro's vice president for access and accountability, Dewayne Gragg, sent an email to CNBC after repeated requests:
"Our college values its diverse population of international students," he wrote. "This fall we have almost 100 students from Africa. Unfortunately, some students received incorrect information regarding their applications to the institution."
When asked for further clarification, Gragg responded, "The prior email speaks for the college."
Idris Bello, who lives in Texas, has started a social media and writing campaign to support his fellow Nigerians, one of whom is a friend's brother-in-law. Bello's website links to a PDF of the letter that Abidogun said he received. — Rhea Benn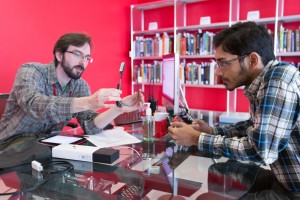 Using Your Library Card for Shakespeare, an iPhone Cord, Google Glass or a Drone
Most libraries loan books, audio books, documentaries and movies, but a growing number are allowing people to check out computers, cameras, iPads and gadgets, according to the Chronicle of Higher Education.
After witnessing the success of the Georgia Institute of Technology in lending computers, cameras and other electronics, university libraries across the country are now offering tech hardware — some of it unusual — to its students in addition to books.
At Colgate University's library, students can check out drones after learning how to use one. North Carolina State University has added Google glass to its list of gadgets available for checkout, but only for select faculty and graduate students. Popular items for checkout at libraries are iPhone power cords and other chargers — absolute necessities in this day and age.
"Who knew students at other universities had access to these gadgets, not only in classes but available for checkout?" asks Nicholas Hough, a student at Howard University. "That's crazy!" — Randall Ryles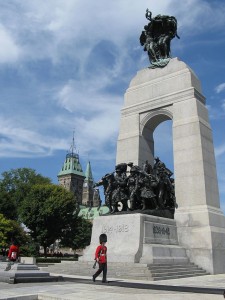 Canadian Soldier Killed at War Memorial
Gunfire erupted at Ottawa's National War Memorial and in the halls of Canada's Parliament, sending shock waves throughout the capital. A Canadian soldier was killed while guarding the sacred war memorial. After heavy pursuit, Canadian officers killed the gunman.
"This week's events are a grim reminder that Canada is not immune to the types of terrorist attacks we have seen elsewhere around the world," Prime Minister Stephen Harper said late Wednesday afternoon in an official statement. "But let there be no misunderstanding. We will not be intimidated. Canada will never be intimidated."
Earlier this week, another man attacked two Canadian soldiers with his vehicle. Officials haven't stated whether the two incidents are related. — Alexis Carter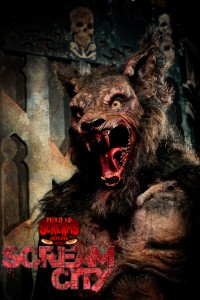 4 CollegeFriendly Thrills and Chills
Costumes and candy. Horror and cheap thrills. Halloween is the time of the year when children of all ages turn into creatures of the night. But what if you're sick of the usual tricks and treats?
Are you tired of dressing up and going to the same lame parties? Tired of sitting at home watching the same scary movie marathon? Well this year, grab your boo or even a few of your friends and try something new.
Here are four of the top Halloween events where college students can choose guilty pleasures from tricks or treats to horror or thrills.
1. Halloween Pub Crawls: 21+
Tired of the usual costume parties, but still want to dress up, turn up and enjoy a good time? Then a Halloween Pub Crawl is for you. Pub crawls are the next best thing if you want to turn up without being stuck in a hot sweaty club. It's a chance to mix and mingle with new and old friends, take a few shots and roam the streets of D.C. in your Halloween best. Here is a link to The Official Halloween Pub Crawl Washington D.C.  
2. Lucky Strike Presents Bowlloween: 21+
On Halloween night, Lucky Strike Bowling Alleys across the nation will offer music, food and, of course, bowling. Costumes are optional but greatly encouraged. According to Lucky Strike, "Bewitching Hour will be from 9 p.m, to 2 a.m. with various drink specials that will put you in a spell." Click the link for ticket information: Lucky Strike Presents Bowlloween
3, Gravensteen Presents the Curse of Frau Mueller: All Ages
For thrill seekers who would rather be horrified than entertained for Halloween, try Gravensteen Presents the Curse of Frau Mueller. Click the link for your ticket to terror with 50,000 square feet of horrifying scares and thrills, actors, set design and sound effects.
4. Field of Screams: All Ages
Think you could survive in a horror flick? This for you. Located in Olney, Md., Field of Screams is home to four of the most bone-chilling, terrifying, horror walks. With names like Trail of Terror and Haydes Haunted Hay Ride, these attractions are guaranteed to have you shaking in your boots. Tickets and attraction information can be found at Field of Screams. — Karen Moore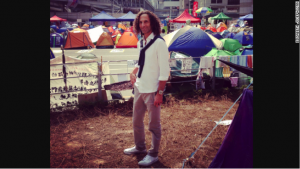 China Upset With Kenny G's Tweet
The Chinese government expressed public dissatisfaction after it thought smooth jazz saxophonist Kenny G took a stance on Occupy Central.
Kenny G posted a photo on Twitter of himself walking among pro-democratic protesters in Hong Kong this past week.
China's Foreign Ministry spokeswoman Hua Chunying commented on the posting in a regular press briefing. "We hope that foreign governments and individuals speak and act cautiously and not support the Occupy Central and other illegal activities in any form," she said.
Since the statement by Chinese officials, Kenny G has deleted the picture, released a statement and tweeted. "It's unfair that I am being used by anyone to say that I am showing support for the demonstrators," he said. "I am not supporting the demonstrators."
The saxophonist has worked to distance himself from the political turmoil, despite protesters stating Kenny G did express approval while talking among them.
"Tweeting can be dangerous; it has implications," said Ingrid Sturgis, associate professor of new media at Howard University. "Did he not think the government would look at it?" — Bria Taylor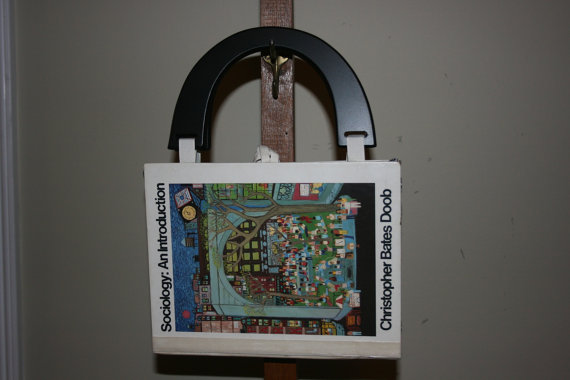 OLD TEXTBOOKS?
Michelle Large can turn them into one of her
Published Purses
. She made this purse with the cover from "Sociology: An Introduction" by Christoper Bates Doob. Covers for her current line ranges from classics to children's books.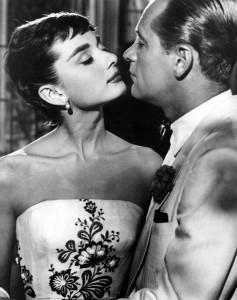 Bangs Make a Comeback … Again
One season bangs are in, and the next they're out, but they always seems to make a comeback.
Beyoncé Knowles was spotted rocking bangs that stopped right before her brow bone. Some spectators have commented negatively about the length of her bangs, but it hasn't stopped some of her "Bey Hive" followers and fellow entertainers like Lady GaGa from following suit.
Vogue gives tips on how to rock the edgy, blunt cut or the sleeker professional look in an article by Mackenzie Wagonor called "The Bangs Survival Guide: How to Maximize Your Fringe Benefits." The article includes different styles to bring to the salon for exact replicas of the trendy 'dos.
Here are three things you need to know before making a slightly permanent change to your fall fashion look:
Research which bang type fits the shape of your face and the versatility of the style.
Keep in mind that having hair on your forehead constantly can increase acne, especially if that's already an issue. You may have to wash your face more frequently to avoid breakouts.
Be sure to cut the bang long if you decide to DIY. It's always possible to take off more hair gradually, but once it's gone, it's gone for a while.
Hair stylist Jay Wilson is highly in favor of bangs for this fall season.
"Bangs are a great style for the fall," Wilson said. "Straight bangs are great for the fall, too, because they are very versatile. They can be worn with beanies, hats or just straight!" — Khaji Dennis
Do We Need Another Drumline?
Nick Cannon is producing "Drumline: A New Beat," the sequel to the original 2002 classic Cannon starred in. The movie now focuses on Danielle (Dani) Bolton, portrayed by Alexandra Shipp, who defies her parents to pursue her passion on a Louisiana college drumline.
The plot sounds a bit shallow considering the immeasurable impact the first movie had on African Americans, especially college students, but Cannon says his motivations for producing the film are much deeper.
"I kinda put it together because I felt like the brand had one of those cultural, meaningful experiences for people, and I wanted to continue to keep that going," Cannon told HipHollywood. "With this new idea and new script, we're definitely gonna get the opportunity to do that."
Bishetta Merritt, Ph.D., interim chair of the Department of Media, Journalism and Film at Howard University, has her reservations about sequels to legendary films.
"The sequels don't seem to grasp the original concept. They sometimes are a little lackluster," she said. "I go to see them, but I don't necessarily feel that they are as good."
Some classic movies just shouldn't be tampered with, as we've seen with "Mean Girls," "Step Up" and "Bring It On." But you decide on Oct, 27 when the film releases … I mean airs on VH1. — Robyn Hutson