Jahkor (Ashton Sanders) starts off "All Day and a Night" in a very dark way — murdering a mother and father in front of their 10-year-old daughter. Without knowing his story, viewers are left in disbelief and confusion. Jahkor Abraham Lincoln is not who he seems to be. He is a man who grew up to follow in his father's footsteps by accident. But that isn't the boy he was, and it may not be where he's headed in "All Day and a Night" — a shocking, deeply felt drama that leaves you on the edge of your seat as you follow the life of Jahkor and those around him.
Joe Robert Cole, who worked on the script for "Black Panther" with Ryan Coogler, writes and directs this wandering tale, now on Netflix, of a boy who was peer-pressured into becoming a product of his environment. Growing up, Jahkor lived with his biological parents, but they were not the best role models. His father, J.D. (Jeffrey Wright), was an addict and his mother, Delanda (Kelly Jenrette), was an enabler.
Deep down, Jahkor longed to have a real father-son relationship, but his father was used to leaving and getting high or beating Jahkor to teach him how to be a man. This led to Jahkor murdering his dad's drug dealer, the father of the 10-year-old. Jahkor is quickly caught and put on trial, but refuses to tell anyone — the court, the victims' grieving survivors, even his own mother — why he did it. That story unfolds effectively over the next two hours.
Jah, as most of his friends call him, dreams of being a rapper. When he is not in the studio, he is doing what he can to survive on the streets of Oakland. The film does a great job of depicting Oakland, by showing parts of the culture through the music and Jah's long bike rides.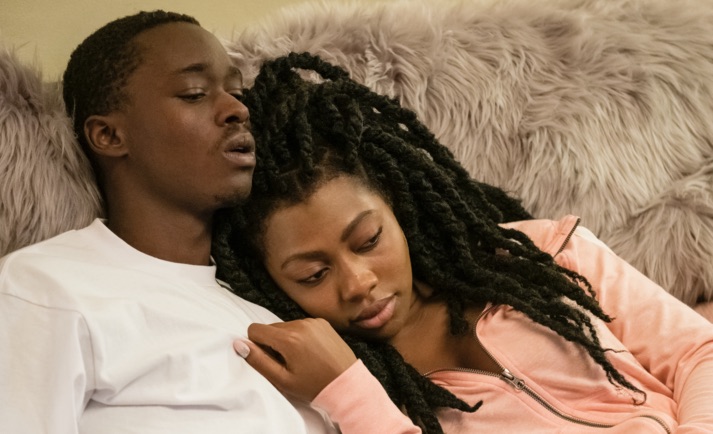 When Jah's girlfriend, Shantaye (Shakira Ja'nai Paye), tells him they're having a baby, he decides to go straight — or at least try. Cole does a great job of showing Jah's happiness surrounding love and the idea of life and a child of his own. For the first time in the film, you see a softer side of Jah.
At other times, Cole's approach can feel clunky, tipping toward cliché. The movie's biggest weakness is that it is constantly jumping from a current storyline to two other past storylines. If you look away for too long, you lose your place in the film. Sanders carries a lot of the weight in the film, just as he did in "Moonlight."
The film overall is a must-watch. Jah lives many lives in "All Day and a Night." Things seem promising for him at times, but he stands in his own way due to learned behavior from his father. Although this film is set in the hard parts of Oakland, the story resonates with anyone who wishes for a certain life, but ends up with something different.
Arielle Williams writes about TV and film for 101Magazine.net.