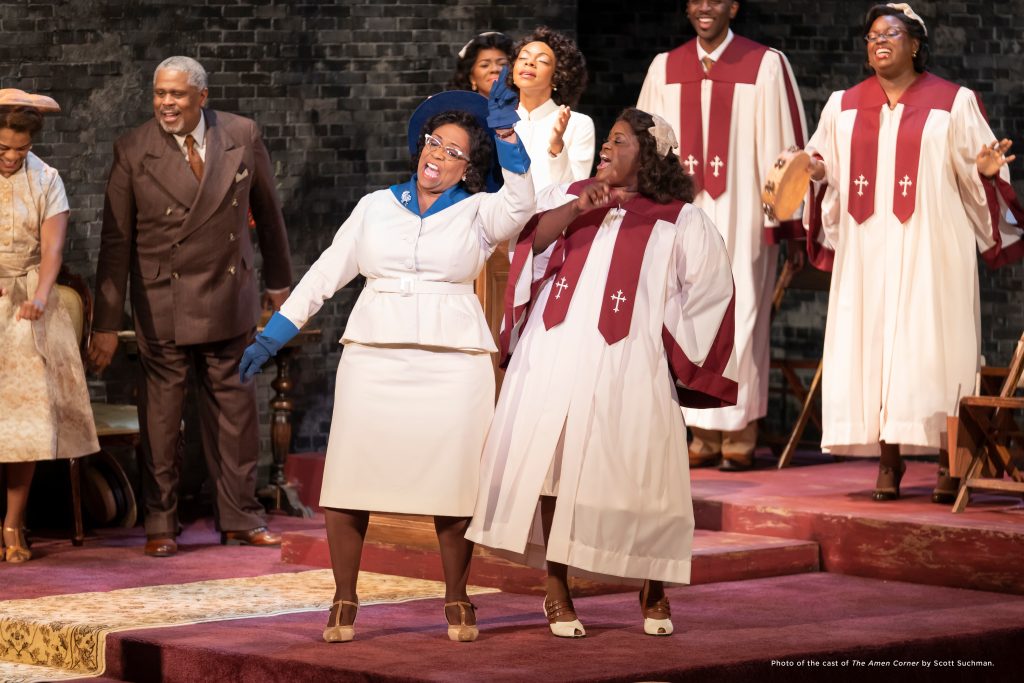 "The Amen Corner" was James Baldwin's first play, but he is just as thoughtful and articulate as in his other works. Having grown up in the black church and even temporarily serving as junior minister, Baldwin uses his experience and knowledge of the Christian scriptures to depict an accurate portrayal of the black church as well as a critique.

Baldwin presents the black church accurately in its characters. The character of Sister Margaret Alexander is the loud no-nonsense pastor of a small corner church in Harlem in the 1950s. All seems well as she shouts from the pulpit and demands a righteous life from her congregants, while she herself isn't all she projects to be. She paints herself as a long-suffering, abandoned spouse, when in reality she was the one who abandoned her husband.

That truth spills over into her ministry. The first thing she tells a distraught Mrs. Jackson is that God may want her to leave her husband, because he is not of like-faith (a direct contradiction of New Testament instructions). "Pride goeth before a fall," and the congregation she's been so hard on begins to rebel as her misdirections come to light.

Her ex-husband, Luke, shows up on her doorstep and reveals the true nature of their relationship, but now due to her "religious" responsibilities Margaret doesn't have much time for him or their son, David, who has slowly drifted away from the faith under her nose.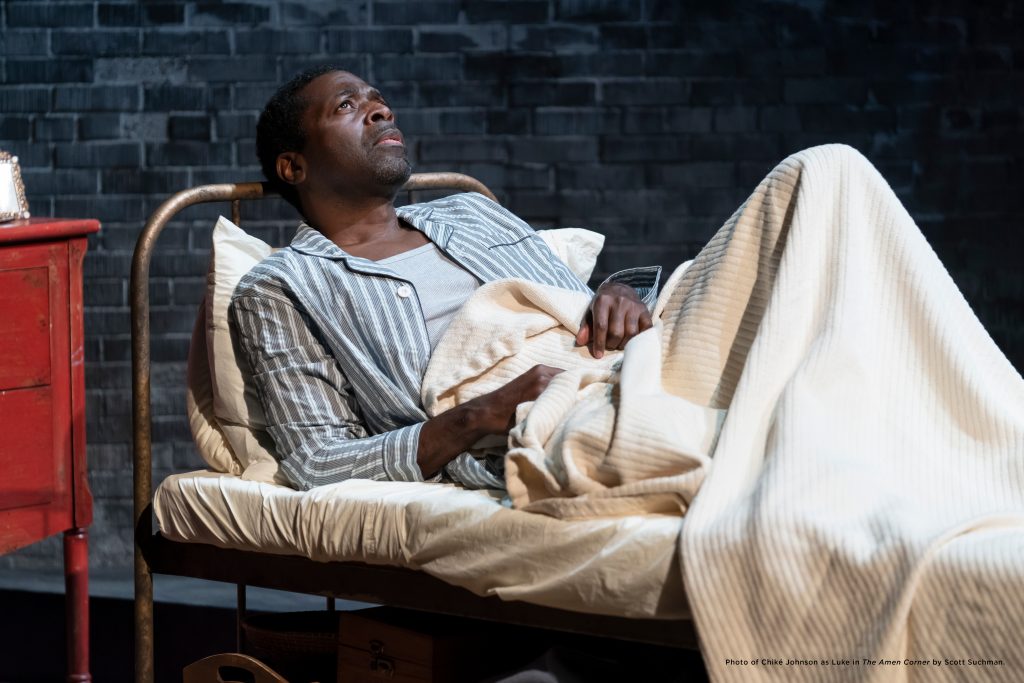 She has made congregants like Brother and Sister Boxer resentful because of her preaching against Brother Boxer taking a job driving a liquor truck. That resentment leads the Boxers to turn on her and vote to have her removed as pastor, using all the other things going on as evidence to support their case. By the end, Margaret is left with only her loving biological sister, Odessa.

It's hard to fault any of the characters. Each has points that are valid, and each has something to love and hate about them. All of the characters are just like someone you know; it is part of what brings all of them to life. However, the other piece is the work of the cast.

"I was looking for an emotional connection to the world," director Whitney White said when describing how she assembled the cast. "There's a spiritual step an actor has to take, which is a personal connection to the world of the play."
Mia Ellis' powerful voice echoes through the Shakespeare Theatre as she preaches righteousness to the congregation. Her voice even brings with it the sound of those people from the time period. Ellis portrayed a distraught Margaret in a way that made me feel sorry for the pastor as her people and time became her enemy.

The standout of the performance was E. Faye Butler, who brought such life to Sister Moore. Beyond her hidden motives, Butler's reactions as well as those of the side characters to events all felt authentic.

The choir is a marvel to behold as they lead the audience through the play's rising and falling.
They succeed in being inspirational and frightening when the story calls for it. "A comparison between 'Amen Corner' and 'Julius Caesar' was made on one of the first days of rehearsal," said Lauryn Simone, a Howard University student who portrays Sister Sally and is part of the show's choir. "The characters act the same way." The choir acts as a Shakespearean chorus throughout; the mood is set, and the choir foretells the characters' destinies.

Phil McGlaston and Deidra LaWan Starnes serve as the mouthpiece of the characters and comic relief as Brother and Sister Boxer. In effect, they lash out against Sister Margaret's iron-fisted rule and deliver their lines with a great amount of shade. You know they're ready to get the yoke off their back, as now it is not so easy or light.

Overall, Baldwin takes an approach that is a critique of the black church while still uplifting it in other areas, making sure the audience can connect with the people and events on stage. In the end, no matter whose side you take in the show, all of them are valid stances and the folks in that Harlem church are trying to do the right thing according to their convictions, just like everyone else.

"Everyone will find their own message," White said. "But when I read it, the message is that no one is born perfect and if you ignore that fact, it will come back to bite you. But love and acceptance acknowledges the flawed nature of humanity; you can't hide who you are."

Baldwin considered calling the play "The Hiding Place," which you may find very accurate.

The play will continue at the Sidney Harman Hall, 610 F St. NW, through March 15. Tickets range from $59-$120, and they can be purchased at shakespearetheatre.org.