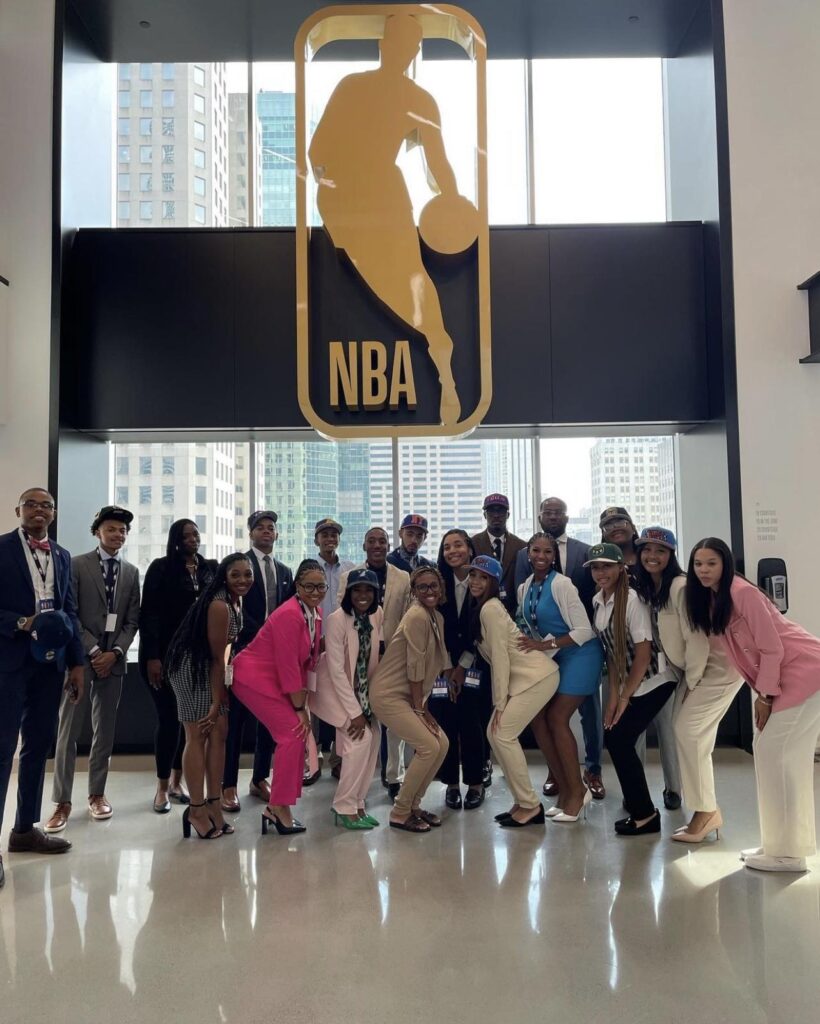 Applications are now live for the second cohort of NBA HBCU Fellows, a program offering students at Historically Black Colleges and Universities an opportunity to enter one of the largest sports networks in the world. Created by the NBA Foundation, the fellowship stands to support and provide Black students with integral experiences in the sports industry, regardless of their major. Their focus includes professional development and organizational management.
The inaugural year of the HBCU Fellowship program took place in the summer of 2022, less than one year ago. The first cohort was composed of 60 fellows, representing 24 different HBCUs out of a pool of 2,700 applicants.
Across this group of eager fellows, over 30 teams got to draft their newest talents, as they were sent across the country to work in their respective team offices. This year, the league is even more excited to welcome new faces to their franchise.
Not only does this fellowship help y to diversify the workforce, but it also is closing the opportunity gap. The program provides students from HBCUs with the chance to gain hands-on experience in various departments within the NBA, from marketing and communications to basketball operations and technology.
Khryi Lueben, a senior business management major at Howard University, interned with the Miami HEAT in their Business Strategy & Data Analytics department as an inaugural NBA HBCU Fellow.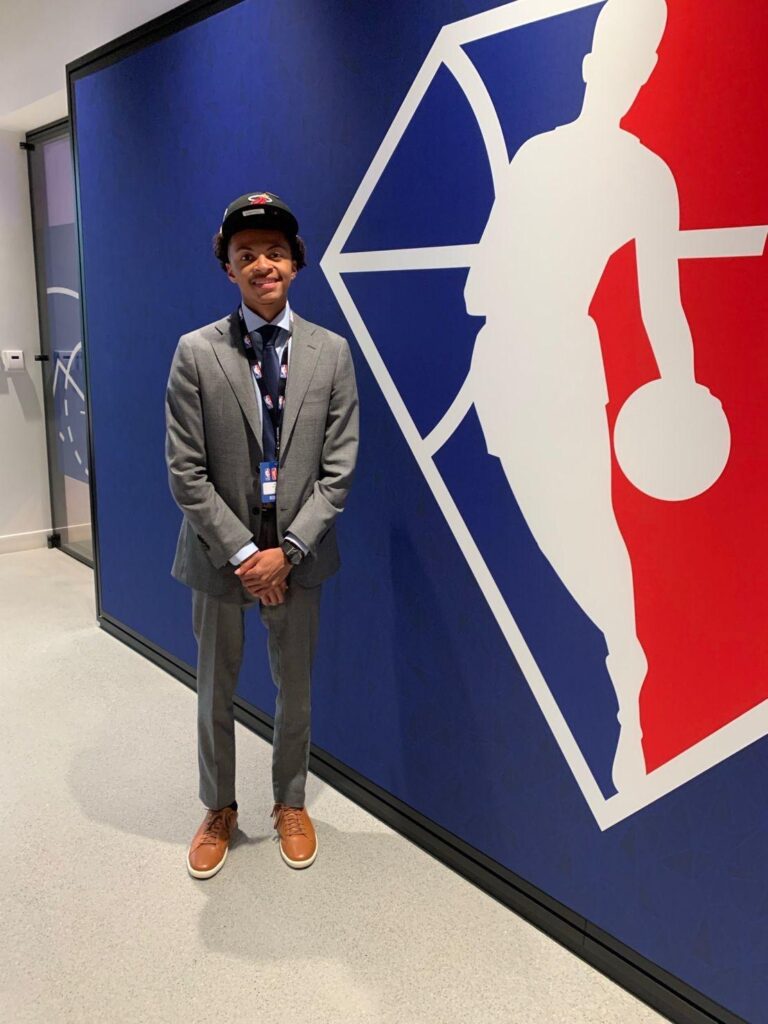 "I think that the NBA x HBCU program is an important initiative because it places HBCU students in roles that they would often have trouble accessing otherwise," Lueben said. "Students from HBCUs are just as capable as students from other schools, so it's really just a matter of opportunity. Some students might not only have trouble getting in front of these teams but also have trouble paying for housing and relocation, leaving their opportunities limited."
The National Basketball Association represents a large population of young Black men. This fellowship introduces an even greater space for diverse and equitable employment.
"I also think it's important to help these organizations better represent the players on the court that look like us," Lueben said.
The fellowship encourages current HBCU students as well as recent graduates to apply. This year, all 30 teams are participating in the initiative and there are 74 open spots for applicants.
Ryan Heiskell, a junior strategic communications major at Hampton University, worked as a marketing intern for the Chicago Bulls during the fellowship.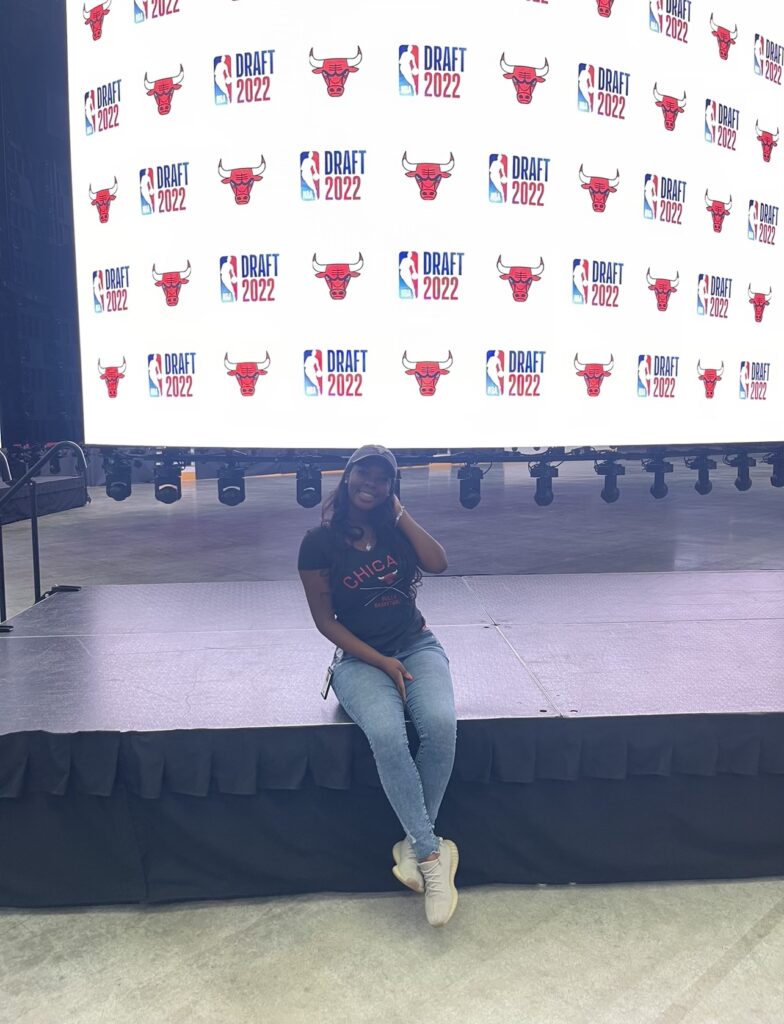 "I think that the NBA HBCU initiative is important because sometimes these big companies and corporations don't know all that we have to offer. It's usually harder for us coming from HBCUs, which are smaller schools, to compete with all of the other PWIs. So an initiative like this really shines a light on us and our caliber of education." Heiskell said.
For any and all HBCU students interested in this paid fellowship, the completed applications are due on Monday, Feb. 20. Learn more about it at https://nbafoundation.nba.com/hbcu-fellowship/