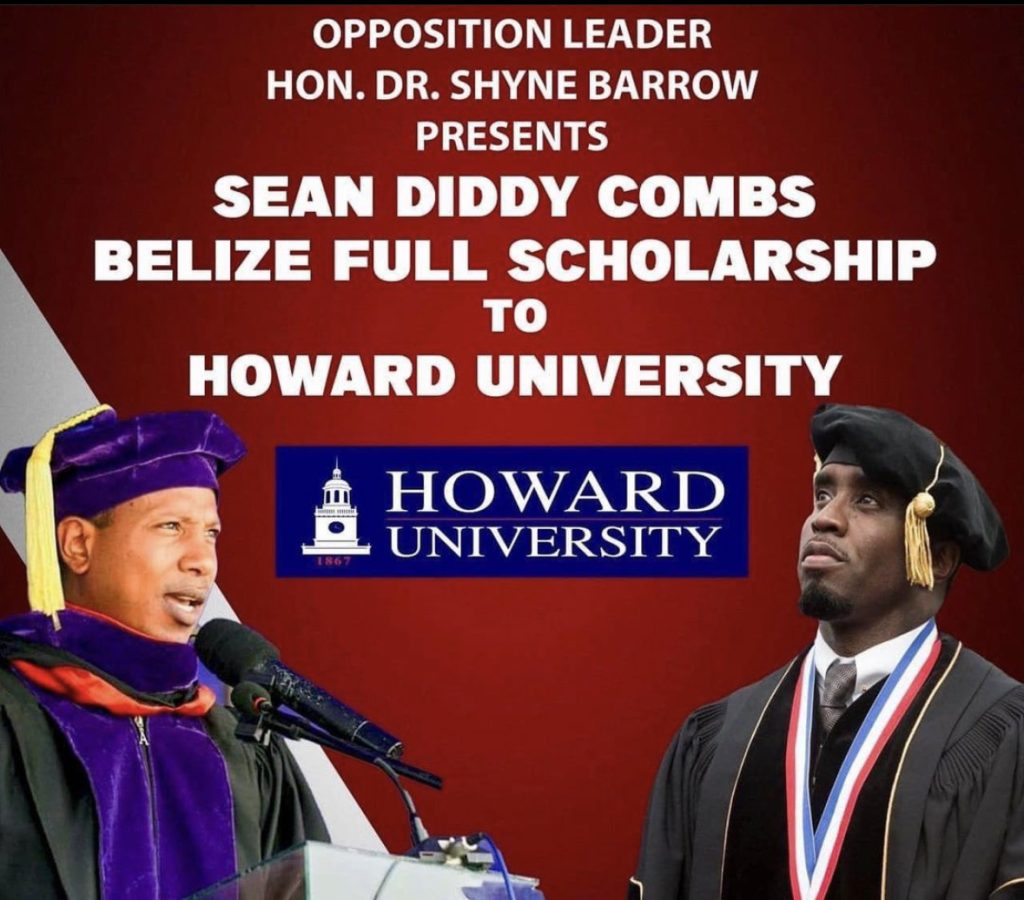 Rapper turned politician, the honorable Dr. Shyne Barrow, took to Instagram at approximately 5 p.m on Nov. 9 to announce the "Sean Diddy Combs Belize Full Scholarship to Howard University." The award is for 6th-form Belizean students, the equivalent to a high school senior, pursuing a degree in business, education, or tech at Howard University emphasizing students returning to Belize post-graduation.
In June of this year, when Diddy won the BET Lifetime Achievement award, he shouted out his alma mater and announced a donation to Howard to the tune of one million dollars. While the University has not promoted this money being received, many think this award will do some good in his name.
In the post, the Leader of the Opposition also emphasized the importance of education and the value of an American degree. 
"Ensuring access to education for those young people who are financially challenged is the only way Belize will ever realize her full potential," wrote Barrow. "… at least one Belizean Student can get the benefit of attending one of the United States' most prestigious HBC Universities."
The scholarship post, which has already amassed over 8,000 likes and multiple reposts, goes on to list the qualifications and how to submit an application. Celebrities like Busta Rhymes and Kimora Lee Simmons have shown their support for the philanthropic effort.
Students must come from a "financially challenged household," hold a 3.0 GPA and write an essay about the field they are pursuing and how they will use this degree to help Belize. They must also return to Belize and contribute to the country's development.
In order to submit, Barrow asks students to email materials to [email protected]. There is no deadline for submission at this time.
101 Magazine will update this article as more information becomes available.